Don't expect to see the next "Men in Black" movie shot in High Dynamic Range (HDR) or 8K.
Famed Hollywood director Barry Sonnenfeld is not a fan of some of the new TV technologies that are driving the market, namely HDR and 8K.
HDR Is a 'Disaster'
HDR has become a standard in TVs and among many of streaming media services, much to Sonnenfeld's chagrin.
"HDR is the future… but it shouldn't be. It's great for watching sports, like hockey, but nothing else," says Sonnenfeld bluntly, while speaking at CEDIA Expo 2019 in a panel discussion sponsored by Kaleidescape with actor Patrick Warburton.
"One of the ways streaming services are trying to market themselves as different from one another besides content and price is technology. I have been saying for 10 years how bad CineMotion and MotionFlow are, but HDR is almost as bad. No one thinks that true… everyone thinks HDR is the future, but I will tell you that it is really problematic," says Sonnenfeld, who long list of award-winning credits include directing the "Men in Black" films, "Get Shorty" and the "Addams Family" movies.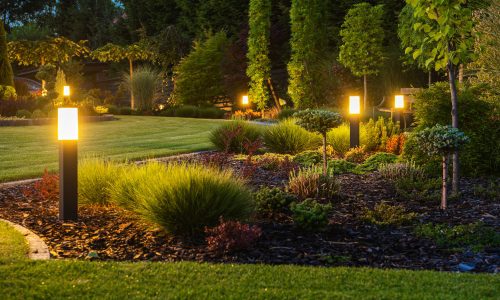 We are thrilled to present a lecture topic that delves into the connection between light and our surroundings, exploring how landscape lighting can transform a space from ordinary to extraordinary. Our keynote speaker, Janet Lennox Moyer, will share her extensive knowledge on the complexities of landscape lighting in design, commissioning, and maintenance and provide participants with the tools to identify good versus bad practices and techniques. Join us for an enlightening session that will unlock the secrets to success in landscape lighting design with one of the industry's most respected experts, Janet Lennox Moyer.
Register Now! 
Sonnenfeld says streaming services like Netflix do not want to release any content that is not HDR, because having HDR makes Netflix appear to be "the next level" from a technology perspective.
"And now other [streaming services] are trying to do the same thing. HDR is great if you are shooting something that has high contrast because it can reduce the highlights and bring up the shadows. If you are shooting in Vancouver surrounded by pine trees during the day, that is genius… you can reduce the contrast.
"But the other thing that HDR does that is a disaster is it will expand contrast," he says.
Sonnenfeld says in his recent popular Netflix series "A Series of Unfortunate Events", the plan was to shoot the scenes in a "pastel, low-key, flat, unsaturated look."
"We wanted it really gloomy… really flat," he says. "The first season [of the show] was released in non-HDR, and then Netflix said, 'We want to release everything in HDR.' And in the second season, they took the same beautiful, flat, very narrow palette and we went into color timing and they said, 'Oh, poor Barry… he shot everything on an overcast day. We will fix it.'
He says the studio expanded the bright areas by manipulating the contrast and saturated the colors during the color timing process.
"Even after spending tens of thousands of dollars in time, we could not the highlights to appear to be over-exposed," he says disappointingly.
Sonnenfeld says due to that HDR-driven manipulation, the second and third seasons of "A Series of Unfortunate Events" look very different. Since mobile devices and nearly every TV display made today has HDR, Netflix's reasoning for the manipulation is that the television is going to expand the contrast anyway, so why not do it in the studio during color timing.
"I am telling you that HDR is not a solution for everything. Television sets should have the capability to turn on and off HDR, just like CineMotion or MotionFlow. If that doesn't happen, it is going to be a really bad thing. HDR is designed so people watching on their small phone can have everything pop because they are watching it during daylight or in their office.
Sonnenfeld believes Steven Spielberg and other bigtime Hollywood directors will eventually find a way to get films to TV sets with the HDR information turned off via a "filmmaker mode" that he would like to see in all TVs.
8K 'Only Good for Sports'
HDR was not the only targeted technology by Sonnenfeld during the panel discussion. He also set his sights on 8K.
"Congratulations… for the first time in history we now know when a puck goes into the net because you see it go into the net [because of 8K] and not because the light and horn go on," says Sonnenfeld sarcastically, while also admitting he does not watch hockey.
"For sports, 8K is great," says Sonnenfeld, but otherwise says it is "a waste… it's stupid."
He says cinematographers today go out of their way to use older lenses and filters on digital cameras to make a movie look like it was not shot with a 4K or 8K camera.
Warburton says 4K and 8K cameras make everything "look like a soap opera."
Sonnenfeld does not believe movies should "look like reality," but instead be a medium for "telling stories."
"The problem with 8K and even 4K is that all it is doing is bringing us closer to a video game aesthetic. It just looks more and more 'not real.' I can't watch any Marvel movies because none of the visual effects look real," says Sonnenfeld.
Other topics covered in the panel discussion included "day and date" services. Both Sonnenfeld and Warburton believe media servers should all offer day and date service at some point, which means homeowners will be able to watch first-run movies at home the same day the film is released in theater.
Sonnenfeld only goes to a commercial theater once a year, while Warburton says he and his wife only go a few times a year also.
"Usually we walk out saying to ourselves, 'That's why we don't go to the movies,'" says Warburton, who notable acting credits include "Seinfeld", "Family Guy", and "A Series of Unfortunate Events."
Warburton cited "all the hassle," including other theater patrons on cellphones, people with colds coughing and sneezing, and other noise distractions.
Both men are big proponents of home cinema as the best way to watch movies and TV content.
If you enjoyed this article and want to receive more valuable industry content like this, click here to sign up for our digital newsletters!