A couple of years ago I had admitted that I had unfairly pigeonholed Sonus faber as a niche audiophile company that was expensive, and more importantly unable to "rock." Boy … was I wrong, and my original, uninformed opinion looks even more ridiculous now after spending time with the company's Lumina III loudspeakers. 
Not only was I impressed with Sonetto Series of speakers that I reviewed about a year ago, I am even more impressed with the Lumina III floorstanding speakers, which I feel deliver even a better value than the Sonetto products. 
The Lumina III is part of the Italian company's Lumina family of products, which also includes the Lumina I bookshelf loudspeaker and the Lumina CI center-channel loudspeaker.
Sending me a pair of the Lumina IIIs, I tried the speakers in my two-channel system, which includes gear from Bryston, Straight Wire, Sonos, Meridian, Cary Audio, Pioneer Elite and an old-school, refurbished Thorens TD-160 turntable. My home theater includes an Onkyo receiver, an Apple TV 4K, a Panasonic Ultra Blu-ray disc player, an immersive audio speaker setup and multiple subwoofers. 
Sonus faber Lumina IIIs Features and Setup
For those not familiar with the Sonus faber product line, think of the Lumina products as a BMW 3 Series or Fender MIM (made in Mexico) instrument, which means they are well-designed entry points into a highly respected family of products that don't compromise performance to meet a price point.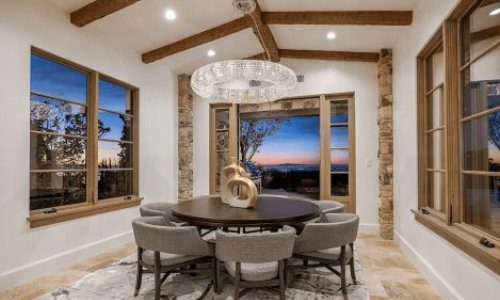 As a custom integrator, lighting is in demand. Effective communication, education and showcasing the value proposition of LED light fixtures in conjunction with integrative control systems are the keys to overcoming challenges and closing sales in this specialized market. Join us as we discuss the future of digital lighting and control with David Warfel from Light Can Help You and Patrick Laidlaw and Mark Moody from AiSPIRE.
Register Now! 
The Lumina III stands just under 39 inches tall; it is also 9 inches wide and nearly 11 inches deep. Available in a choice of black, wenge or walnut finishes, Sonus faber specifies the 4-ohm speaker as 89dB sensitive. Sonus faber also specifies the speaker's frequency response from 40Hz to 24kHz, and it suggests powering the speaker with amplifiers capable of delivering from 50 watts to 250 watts of clean, undistorted power.
Internally, the speaker utilizes a three-way design with a ported cabinet. The port is located on the bottom of the speaker, which allows integrators to place the speaker anywhere without fear of inhibiting the speaker's ability to breathe.  A pair of 5.9-inch paper-cone woofers handle the speaker's bottom end, while a single 5.9-inch paper-cone driver handles the speaker's midrange frequencies. Rounding out the Lumina III's driver array is a 1.1-inch Damped Apex Dome (DAD) Tweeter.
---
CE Pro Features
Three-way design housed in a vented enclosure
Two 5.9-inch paper-cone woofers
A single 5.9-inch paper-cone midrange driver
A single 1.1-inch high-definition Sonus faber DAD tweeter
The 4-ohm speaker has a rated sensitivity of 89dB and a frequency response of 40Hz to 24kHz
Available in a choice of black, wenge or walnut finishes
Price is $2,199 per pair
---
Controlling these drivers is a Sonus faber crossover network that features the company's Para-cross topology. Sonus faber specifies the crossover frequencies for the Lumina III are 350Hz and 3.5kHz.
Setting up the speakers is easy. After unboxing and sliding the 35-pound speaker from each of the pair's respective boxes, I safely laid the speaker in a position to allow me to screw in their outrigger feet. With the outrigging feet secured I placed the speakers in a "golden triangle" listening configuration of about 8.5 feet apart, and about 8.5 feet from my listening position.
Depending on which system I was using I just inserted a set of speaker cables with banana plugs into a single set of the speakers' dual-binding posts. In my live end/dead-end room design I have separate cabling runs that are connected to my receiver and my stereo system.
Setup of these speakers should not take long.
Performance and Conclusions
I loved these speakers, and I had a lot of fun with them—in fact I had so much fun listening to the speakers I knew I was going to miss them once they were shipped back to Sonus faber.
Most of my listening was done with AV content, but I did plenty of stereo listening using my CD player, along with a Sonos Connect feeding a Meridian DAC. Getting going with the speakers I started with AV content and videos from Amazon Instant Video, Netflix, Disney+ and HBO Max. 
I love shows from the 1970s even though watching them is the equivalent to listening to a playlist full of hair metal. One of the nice things about shows from the 1970s with that said is the limitations of their soundtracks. Watching shows such as McMillan and Wife and McCloud on Amazon gave me a chance to hear the speakers create a pinpoint stereo image that includes phantom center channel from a stereo signal (more likely mono considering the age of these shows).
The stereo image with phantom center in fact was so precise I am sure that I could fool anyone into thinking the sound was coming from my center-channel speaker, which of course was dormant.
Watching new content like Zach Snyder's Justice League I think the openness of the Lumina IIIs complemented my speakers, which were another brand nicely. Between the combination of the Lumina IIIs and the rest of my system I thought the gear revealed a hint of compression in the immersive audio soundtrack, which isn't surprising from a movie viewed on a streaming platform.
Speaking of bad TV shows and hair metal, I also watched what may be the worst martial arts movie ever made: Jujitsu on Neflix. This movie is so bad that not even the fun factor of the Sonus faber speakers could salvage this Nicholas Cage flick. The action, which by the way contained no jujitsu, was augmented with the soundtrack that sounded crisp and dynamic through the Lumina IIIs. 
My music listening included pop music from P!nk and Lisa Loeb from Apple Music, rock from Living Colour, Muse, and Santana via CD, and more rock from AC/DC and Rush from Apple Music.
On songs from artists such as Loeb I could hear fine detail such as the vibrato on Loeb's vocals, as well as the varying volume level/dynamics of her voice on songs such as "Stay." On the fairly dense recording of "Times Up" from Living Colour and songs such as "Love Rears its Ugly Head," I could hear the punch and tonality of the song's slapped bass line, along with hi-hat accents, and a bit of reverb on the snare drum that really showcased the resolution of the speakers.
Other songs such as "Madness" from Muse and "Teams" from Lorde demonstrate the speakers' ability to play heavy mid-bass cleanly without obscuring detail, image and soundstage capabilities.
Additionally, I loved the attack, clarity and accuracy of the acoustic guitar on the song "Put Your Lights On" by Santana and Everlast. I could clearly hear the ringing of Everlast's acoustic guitar and notes ringing out while he strummed through the song's Am/C/G/F/E chord progression.
The only thing I noticed compared to my usual speakers is a bit of tonal leanness through the midrange, but overall, for both AV and music the Lumina IIIs are a total joy to listen to for extended periods of time.
My closing thoughts is that I love that Sonus faber is moving down market without sacrificing its reputation for high performance and furniture-grade products that look completely at home in a wealth of home environments. These speakers can be used in so many scenarios without breaking the bank, I think this product line and this floorstanding speaker could easily become the "go-to" product for Sonus faber dealers.
I can see integrators using these speakers for home theater, two-channel stereo, and multi-purpose AV systems. For example, I could see the Lumina IIIs flanking a 4K TV with a cable or satellite set-top box, a streaming device and an AV receiver in a multi-purpose AV system. In this scenario the speakers would save condo and apartment dwellers on buying stands and a separate subwoofer, which could be difficult to integrate with the speakers depending on the room size or configuration.
Moreover, the speakers would also save space in the room because they eliminate the need for a sub to reproduce mid-bass (40Hz to 80Hz frequencies).
As I noted in the review the speakers also work great in home theater/immersive audio configurations, and as a set of speakers in a two-channel dedicated music system, so they are just as applicable in these scenarios.
What else can I say other than I highly recommend checking out the Lumina IIIs and the rest of the Lumina product line.
---
CE Pro Verdict:
Pros:
Produces a large, smooth soundstage with detailed sound and plenty of dynamics to complement most popular types of music
Room friendly size and aesthetics allow the speaker to blend into most home interiors
Overall high levels of performance for a price point that is reasonable in today's home audio market
Cons:
The speaker's midrange runs on the lean side. Some people may prefer more weight in their midrange, but with that being said that's an audiophile nitpick
If you enjoyed this article and want to receive more valuable industry content like this, click here to sign up for our digital newsletters!