Sonos is arguably the most recognizable name in modern home audio. For nearly two decades the company has innovated in how users manage and listen to music and AV content, and its newest product is the second-generation Beam Gen 2 multichannel soundbar. 
The small-footprint Beam Gen 2 soundbar offers users more processing power and the ability to playback Dolby Atmos immersive audio, object-based surround sound, which the previous-generation model could not do.
Sending me the new Beam model I paired it with a 43-inch Vizio 4K TV in a secondary room within my house, which meant that room now has a zone of Sonos for whole-house audio in addition to its AV capabilities.
Sonos Beam Gen 2 Features and Setup
Available in a choice of black or white, the new Beam Gen 2 incorporates a multiple driver array and built-in amplification to power its drivers. Sonos states the new soundbar utilizes processing technologies that are 40% faster than the previous-generation model.
Through the multi-driver array and increase in processing the Beam Gen 2 is capable of delivering Dolby Atmos surround sound when connected to televisions that include an HDMI eARC connection. The soundbar is also capable of reproducing other Dolby surround sound formats such as Dolby Digital Plus and Dolby TrueHD when connected to televisions that incorporate ARC HDMI options.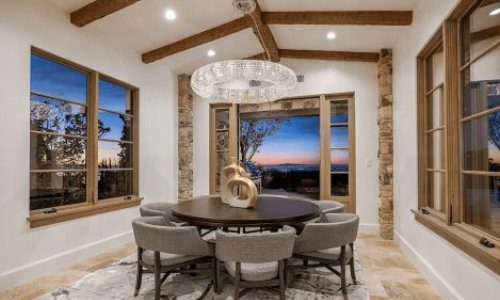 As a custom integrator, lighting is in demand. Effective communication, education and showcasing the value proposition of LED light fixtures in conjunction with integrative control systems are the keys to overcoming challenges and closing sales in this specialized market. Join us as we discuss the future of digital lighting and control with David Warfel from Light Can Help You and Patrick Laidlaw and Mark Moody from AiSPIRE.
Register Now! 
Additionally, integrators can set the latest Sonos soundbar up with older televisions via optical when using Sonos' optical adapter.
Setting up the Beam Gen 2 is fast and easy.
All I used was an optical cable with the adapter, which was connected from the optical output of the TV and the input end of the cable using the optical-to-HDMI adapter to enable me to connect with the Beam Gen 2's HDMI input. The only other physical connection was to plug the power cable into the speaker and into my Tripp Lite power protection.
---
CE Pro Specs:
The new Beam incorporates five channels of Class D amplification
Internally the soundbar features for elliptical midrange drivers
Augmenting the drivers is a trio of passive radiators for increased low frequencies
Works with Sonos' S2 OS and companion app, which offers bass and treble controls; speech enhancement, loudness options, and Sonos' TruePlay EQ technologies
The Beam Gen 2 is capable of playing formats that include Dolby Atmos, Dolby Digital Plus, Dolby TrueHD, and stereo PCM signals
Available in a choice of black or white finishes at an MSRP of $449
---
For the rest of the setup, I grabbed my iPhone and followed Sonos' step-by-step setup process, which prompts users through each step to finalize its integration into my existing Sonos system.
Opening the Sonos app I pressed the "gear" icon in the lower right corner of the screen. Navigating to the "System" option I selected the "add a product" option. After the system discovered the Beam Gen 2, I followed a few more setup prompts that included a system firmware update. Some of those other prompts included naming the room—"living room" in this case, as well as Sonos' TruePlay automatic equalization option, and setting up the Amazon Alexa voice control capabilities.
After completing the basic install, I would estimate it took about 30 minutes to integrate the Beam Gen 2 into my home.
Later, I would pair the TV's volume and mute controls with the Sonos app, I would try the TruePlay auto EQ, and make tweaks to the EQ and dialog sync options. Other than the TruePlay EQ, each one of these other setup items took a few minutes each respectively. I will get more into the TruePlay option later.
Performance and Conclusions
The Beam Gen 2 like Sonos' other soundbar, the Arc, is an excellent performer that will make homeowners happy regardless of whether it is playing music or AV content. The companion app makes finding content easy, and I think regardless of the room environment the Beam Gen 2 will produce AV content with highly intelligible dialog and a big wide soundstage.
Physically, I like the size of the new Beam soundbar. It complements smaller TVs and can be used with larger 50- and 55-inch models too without looking out of place. I think that between its small size, minimalistic industrial design and color choices homeowners shouldn't have an issue with how it looks in home spaces. 
Watching everything from NFL football to streaming content and traditional broadcast TV, I found the Beam Gen 2 to produce well-defined, highly intelligible dialog from a variety of seating positions. I think this is critical for a soundbar as part of its value proposition as an audio upgrade for the cheap speakers, manufacturers put in modern TVs. 
Male voices sounded full and not artificially rich, and female voices sounded smooth without being thin or bright. These attributes were found with music and AV content without the aid of the "speech enhancement" option. Tonally, I thought the new Sonos soundbar is pretty much neutral, maybe it could be considered on the "warm" side. The top end is extended, the midrange is detailed and the bottom end comfortably plays down to about 50Hz, which is in range of kick drums or just above an open "E" string on a four-string bass in standard tuning.
Switching to AV content, I was impressed with the fact that because the Beam Gen 2 is so precise with its dialog reproduction I did not have to turn up the volume in situations in which on-screen conversations were soft, and the frequency response and imaging of the soundbar provides enough richness where I could hear other aspects of the AV content audio such as street noise and other bits of audio information that is typically present in a surround sound mix.
Shifting to immersive audio content, I pulled out a couple of demonstration discs from DTS and Dolby, which feature DTS:X and Dolby Atmos audio. Despite the soundbar's downmixing these native immersive audio soundtracks to stereo PCM because of my TV's age, I could hear discrete audio channels in the Dolby Disc's 5.1.4 test tones for example. 
I do plan on revisiting the Beam Gen 2 with a new TV, one that includes HDMI eARC options to try the immersive capabilities of the soundbar, but even with older TVs like mine the new Sonos soundbar works extremely well as an audio upgrade.
Circling back to a couple of things I said earlier. I noted the Sonos Beam Gen 2 throws a wide soundstage. Walking around and listening from different seating locations I found the new Beam's soundstage won't collapse even if you are seating at the edge of its dispersion capabilities.
Addressing the TruePlay functionality. Earlier I mentioned that I have multiple zones of Sonos in my home. In these zones I have successfully used the TruePlay EQ option without any issues. For some reason, however, it took a number of tries for me to get TruePlay to work with the Beam Gen 2. My failings included too much background noise and not moving around enough for the technology to get a measurement. 
Ultimately, after numerous tries, I did eventually get the option to work. Despite the problems I had with the TruePlay option I still thought the soundbar delivered excellent sound in a room that I would say is far from an ideal listening environment. I would say with the TruePlay EQ running, the sound of the soundbar is more optimized than the adjustments I had made with the Beam's basic two-band EQ (treble, bass).
So, what does all of this mean? Paraphrasing the legendary Peter Frampton, I think the new Beam Gen 2 is a stupendous soundbar. It integrates seamlessly into a Sonos whole-house audio system, it handles a range of AV content flawlessly; it is easy to use and it is easy to set up. 
If you are a Sonos fan, the Beam Gen 2 will enhance your love of the product line. If you are on the fence about the new Beam or have never heard a Sonos product before I highly recommend checking out the speaker for your music and AV listening enjoyment because I think it will win your affection too. 
---
CE Pro Verdict:
Pros:
The Beam Gen 2 throws a wide sound stage and delivers excellent dialog reproduction
The Beam Gen 2 complements a range of televisions through its small footprint and ability to upgrade a TV's sound
Providing lots of versatility, the soundbar can be integrated into a Sonos whole-house audio system, and it can reproduce Dolby Atmos content in theater environments
Cons:
The only irregularity I ran into with the new Beam was it took a number of tries for the TruePlay auto EQ system to run properly.
If you enjoyed this article and want to receive more valuable industry content like this, click here to sign up for our digital newsletters!