A couple of years ago at CEDIA Expo 2019 I walked away from the PSB speaker booth extremely impressed by the company's PWM series of on-wall loudspeakers and the PWM2 in particular.
Roughly 19 months later I had a pair of the speakers in my home and after listening to the PWM2 on-wall speaker with lots of music and video content, my opinion hasn't changed. The elegant PWM line of products offers a choice of three models and besides their ability to mount on walls as a complement to a 4K or 8K television, the company says the products can also be used in full, immersive home theaters in tandem with the newly announced Synchrony line of products.
Trying the speakers in my home, I used a pair of the PWM2s with an integrated amplifier, and in my home theater as my left and right speakers aided by a special set of non-production demonstration stands that helped me to replicate an on-wall mounting situation.
PSB Speakers PWM2 Features and setup
Designed by company founder and chief acoustic designer Paul Barton, the PWM series of products, which includes the aforementioned PWM2 employs a three-way design that is supported by a 1-inch Titanium dome tweeter, along with a pair of 3-inch "customized' midrange drivers, and dual 4-inch woofers.
One unique design element with the PWM product line is its slotted enclosure ports. These slotted ports reside on the side of the speakers' MDF cabinets. The rear panel of the PWM2 includes a channel that contains dual pairs of binding posts, and the rear panel also features keyhole-like provisions for wall mounting applications.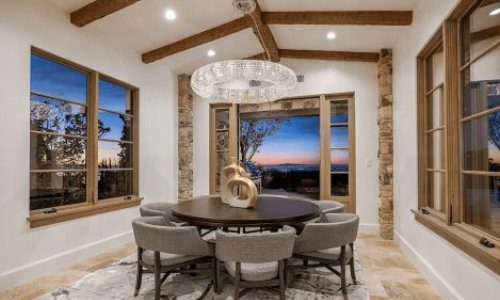 As a custom integrator, lighting is in demand. Effective communication, education and showcasing the value proposition of LED light fixtures in conjunction with integrative control systems are the keys to overcoming challenges and closing sales in this specialized market. Join us as we discuss the future of digital lighting and control with David Warfel from Light Can Help You and Patrick Laidlaw and Mark Moody from AiSPIRE.
Register Now! 
PSB specifies the PWM2's impedance rating at 6 ohms, and the speaker's sensitivity rating to be 89dB. The speaker is also said to produce a frequency response of 70Hz to 23kHz, and the Canadian audio company offers the speaker in a choice of black or white finishes.
---
CE Pro Features:
On-wall speaker with a contemporary design and slim cabinet
The PWM2 features a pair of 4-inch woofers with carbon-fiber woofers and rubber surrounds
PSB says the speaker employs two chambered 3-inch carbon-fiber midrange drivers
A 1-inch titanium tweeter handles high frequencies
Mounts horizontally or vertically
Available in a choice of satin white or satin black
MSRP is $1,499 each
---
Honestly, I can't speak to the installation of the PWM2s because I did not hang them on my wall. The demo stands that were sent along are not a production product so I will not write about that experience, but I will say that based on what I learned from the demonstration stands it should not take too long to safely hang the speakers on a wall.
Performance and Conclusions
Like most speaker reviews I go through, a vast majority of the time I spent with the speakers was dedicated towards music.
Moreover, most of that time was spent with the speakers was in my dining room was with an inexpensive integrated amplifier that includes Bluetooth. This allowed me to play DJ during dinner, as well as activities such as setting the table and after dinner clean up.
Before getting into the nuts and bolts of my PSB PWM2 speaker assessment, I will point out that I, along with my family enjoyed our time with the speakers immensely. We had a lot of fun listening to music, which included a lot of rock music from the 1990s.
Much of our informal listening focused on music from bands such as Stone Temple Pilots, Tool, Sublime, and others. With these 90s bands, as well as other types of rock and pop music, I found the PWM2s to throw a nice wide soundstage. I will admit that as part of my early, informal listening of the speakers I was often off to the side and not in the sweet spot, and I still found the soundstage to be wide with a stable stereo image … while also very engaging.
In a more traditional seating position—between the speakers—I found the midrange to be accurrate and highly detailed, and that image I just mentioned to have a nice level of depth. In my dining room, which is approximately 14 x 14 I thought the top end was extended, but a bit restrained.
On the other end of the frequency spectrum content such as music from The Dave Matthews Band, I thought the PWM2s' dynamics allowed me to hear kick drums and bass lines in their own space without stepping on each other to further validate the image capabilities of the speaker.
The PWM2s' reproduction of mid bass is particularly excellent. I think Barton must have put in a lot of time on the speaker's mid- to upper bass/lower midrange capabilities. These frequencies have good attack; they are not bloated and I think integrators could get away with not using a sub. With that said ideally the speakers would be paired with a sub, but I think a lot of care went into the engineering of these speakers, including considerations on their on-wall mounting locations and the effects of boundary reinforcement. Furthermore, I think the design is probably best emphasized by the unique ported design of the products to underscore the amount of effort that went into the development of these speakers.
One thing I will say about the design of these speakers is that I think they sound their best—I am stating the obvious—when the cabinets are given enough room to fully breathe. I had listened to the speakers before I had mounted them to the demonstration stands and I hear a smoother, less congested midrange with less of a midrange hump with the speakers mounted vs leaning on a wall.
Elaborating into the specifications of the speakers provided by PSB I would agree with the PWM2s' bottom end extension to the region of approximately 70Hz, and possibly a little bit lower depending on room placement. 
When used in home theater my new litmus test has become old 1970s TV shows because the soundtracks are matrixed to stereo via formats such as Dolby, and I think natively they are likely in mono. Watching 1970s shows from Amazon Instant Video and Crackle I found the PWM2s to create a nice phantom center-channel image. Both male and female voices were intelligible and uncolored. This ability makes them a nice solution for a multimedia system that omits a center channel. Moreover, add a sub and the system will deliver a more dynamic listening experience. 
Based on my experience with the PSB Speakers' PWM2s, I view them as more of a step-up product. I say this because not only do the speakers perform at a really high level sonically, the PWM2s' looks match their performance. I don't think that could be said of some of the other products on the market. There are some speakers that look really nice, but arguably don't bring the same level of sound quality or some speakers that sound excellent, but they are plain or ordinary looking. The PWM2 checks all of the boxes, including build quality.
With their elegant looks, which I think nicely complement today's flat-panel TVs, along with their industrial design, and high levels of overall performance, PSB has created a versatile family of products that can fit a range of lifestyle needs without compromising sound quality.
---
CE Pro Verdict:
Pros:
Precise imaging and wide soundstage
High levels of upper midrange and lower treble detail
Fabulous industrial design and finish quality
Cons:
Ideally the speakers would be paired with a subwoofer of choice to provide low midrange/upper bass capabilities
The binding post space leaves enough room for speaker cables, but more space would be nice
If you enjoyed this article and want to receive more valuable industry content like this, click here to sign up for our digital newsletters!