Few people in the world of home entertainment understand the intersection of custom installation and AV content better than former Sony executive Marc Finer.
At the recent HTSA Spring 2022 conference in Fort Lauderdale, Fla., Finer — who currently serves as the founder and director at Communication Research — outlined his career in electronics, which spans from the launch of the CD format all the way to today's proliferation of streaming services. 
Finer, along with the discussion moderator Tom Doherty, director of new technology initiatives for the HTSA, pointed out the CD format represented the first real value proposition for the home entertainment industry.
Fast forwarding the presentation to today, Finer said on the audio side of the home AV equation high-resolution audio, interactive stems, immersive audio and live music streaming represent new ways that consumers can bring quality audio into their homes. 
These custom integration opportunities in the home audio category are born out of the fact that consumers whenever possible want higher quality content, Finer said.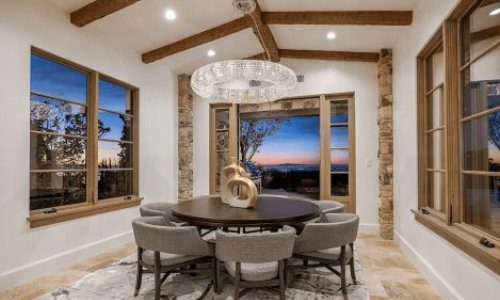 As a custom integrator, lighting is in demand. Effective communication, education and showcasing the value proposition of LED light fixtures in conjunction with integrative control systems are the keys to overcoming challenges and closing sales in this specialized market. Join us as we discuss the future of digital lighting and control with David Warfel from Light Can Help You and Patrick Laidlaw and Mark Moody from AiSPIRE.
Register Now! 
"Most people aspire for higher-sound quality. Because of streaming, Gen Z and Millennials want high-quality music — people want better musical experiences," says Finer.
"Only about 5% to 8% [of consumers] don't care about music."
Marc Finer: Quality Content More Readily Available
Finer said modern consumers have the ability to choose their listening devices & services, and because of this, appetite for music and audio services have collaborated in many cases to offer higher quality content. 
A willingness to pay more for this quality has validated the increasing availability of high-resolution content, he emphasizes.
"Studies find that Gen Z and Millennials will pay more for higher-quality music," he says. 
Addressing the video side of the home entertainment market, Finer says a number of innovations are driving wide adoption by consumers. 
Consumers have seen the introduction of the UltraHD 4K format, as well as wider color gamuts, higher frame rates, and high dynamic range (HDR) in recent years as the category has evolved. These technologies are being implemented in a range of content types that include movies, TV shows, games and gaming consoles, news and weather, and live sports. 
All of this content is available via platforms such as UltraHD 4K discs, cable, fiber and satellite service providers, digital downloads, streaming services, and direct-to-consumer services. 
Finer told the HTSA's integrator members that with so many entertainment solutions available to consumers it can be very confusing for the public to figure out which service and which subscription plans are right for their homes. It's underscored by the consumer "churn" rates in which someone signs up for a service and quickly unsubscribes to a particular service, he says. 
According to Finer, in addition to a better understanding of the home entertainment landscape, consumers want:
More control over apps
More programming options
Single sign-in options
Consolidated billing services
Simplified access to "favorites"
A few services are available that bundle consolidated billing and aggregated content, Finer mentioned to the full ballroom of HTSA members, and they include Verizon with +Play, Comcast with its Xfinity TV Experience and Best Buy with its subscription options. 
Related: Optimism Underscores HTSA 2022 Economic Outlook
Where integrators come into the picture, beyond the sales and installation of products and systems, is their ability to manage their clients' services and subscriptions. Finer stressed these opportunities provide dealers with additional revenue capabilities, and it provides homeowners with more streamlined user experiences. 
Marc Finer concluded his presentation by stating integrators could develop content support programs, explain the various business platforms these services utilize, and help clients discover more entertainment options.
If you enjoyed this article and want to receive more valuable industry content like this, click here to sign up for our digital newsletters!