The diversity of the resimercial space requires a diverse set of product solutions. The resimercial market is expanding for many reasons, including the coronavirus driving more commercial-grade solutions into home environments. Metra Home Theater Group is aiming to help boost the market with an array of AV distribution solutions targeting light commercial applications, as well as by rebranding the company simply as Metra.
The resimercial market can mean several different things, including:
A light commercial application performed by a residential custom integration company, such as bars, restaurants, small retail, corporate boardrooms on a small scale. Can include audio, video, security, energy management and control.
A large-scale multi-dwelling unit (MDU) residential structure (apartments, condos) that is managed like a commercial project, even though its ultimate use will be residential. Also, that MDU will often include equipment in common/public areas that is usually applied to commercial projects, such as gate intercoms/access control, surveillance, and videowalls.
A residential application of enterprise-grade equipment, such as a robust home network, high-end home recording studio, home office with high-end teleconferencing/unified communications equipment.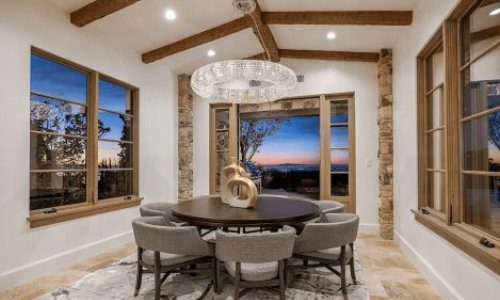 As a custom integrator, lighting is in demand. Effective communication, education and showcasing the value proposition of LED light fixtures in conjunction with integrative control systems are the keys to overcoming challenges and closing sales in this specialized market. Join us as we discuss the future of digital lighting and control with David Warfel from Light Can Help You and Patrick Laidlaw and Mark Moody from AiSPIRE.
Register Now! 
"Bars and restaurants are a very easy way to get into the resimercial market," says Adam Rogers, product manager and technical support specialist at Metra. "Using something like our 4X1 HDMI Multiviewer. You can take four inputs and have four outputs going to a singular display, and show multiple sports games or whatever you want to show on that screen."
Rogers says the same product can be used in corporate boardroom environments.
"It becomes an easy way for the residential integrator to transition into commercial integration," he adds.
Other solutions that Metra has in place for this market include its HDM-GA1 and HDM-GA2 gigabit accelerators. These units are designed to be used with passive 24 gauge HDMI cables at a distance of up to 15 meters and are intended to be installed at the display side of the system.
Metra to Rebrand
In order to help integrators grow even more into the crossover resimercial space, Rogers announced that Metra Home Theater Group will be rebranding simply as Metra.
"The rise of this resimercial environment has spurred us to rebrand. We are going to be looking to drop the Metra Home Theater moniker for the more professional Metra. It's a good brand to stand behind."
Rogers says dropping the Home Theater Group portion of the name should help integrators as they go to commercial environments because it eliminates client's pondering if the product is right for a commercial job because it says "home theater" in the name.
If you enjoyed this article and want to receive more valuable industry content like this, click here to sign up for our digital newsletters!