The unified communications (UC) and gaming headset manufacturer EPOS has just released its "Understanding Sound Experience 2021 Report" that examines the WFH audio experience.
Working with IPSOS Denmark, the data was collected between the period of March to the "beginning" of April 2021 with men and women who worked for companies employing at least 50 people.
According to EPOS, over the past 12 months hybrid work environments in which people are either working full time or part time from home is now a part of the workplace. A result of this hybrid work environment is the audio quality of WFH video and audio conferencing sessions may not be to the level necessary to enable workers to remain productive.
Underscoring the company's conclusions about WFH productivity, EPOS states the average audio solution end user loses 31 minutes per week due to poor sound quality during audio calls. Fifteen percent of the employees polled in this survey stated they lost a key bit of information during these calls to negatively impact their employers.
Showing how much of a problem WFH audio can be, EPOS points out that Zoom and Microsoft Teams increased their users with 51% and 43% of enterprise professional using them each respectively in 2021 compared to 10% and 27% each respectively in 2020.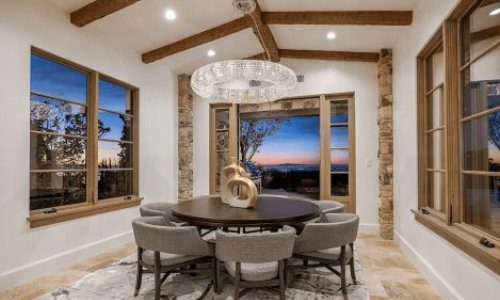 As a custom integrator, lighting is in demand. Effective communication, education and showcasing the value proposition of LED light fixtures in conjunction with integrative control systems are the keys to overcoming challenges and closing sales in this specialized market. Join us as we discuss the future of digital lighting and control with David Warfel from Light Can Help You and Patrick Laidlaw and Mark Moody from AiSPIRE.
Register Now! 
Common WFH Audio Problems
As part of its research for the "Understanding Sound Experience 2021 report" study, EPOS and IPSOS DenmarkE discovered the most frequently encountered WFH audio issues include background noise, which was cited by 32%, followed by interferences on the line (26%) and information to be repeated (23%) as cited by the study's participants.
EPOS says that during the beginning of the pandemic people tolerated poor audio quality and other technical issues, but now a year later those problems are not as highly tolerated.
More news from EPOS Audio: Epos Audio Expand Vision Series of Collaboration Products
An interesting aspect of this data is that EPOS found the Gen Z could be negatively impacted mentally from the results of poor WFH audio problems. Demonstrating just how impactful the mental state of WFH employees can be, the study reveals that 60% of decision makers believe better sound will help them retain clients, and 71% believe that quality audio will help prevent lost pitches.
Other findings from the "Understanding Sound Experience Report" study include:
19% of employees experience stress at work due to poor WFH audio
26% report misunderstandings due to bad audio
68% of those polled for the study believe a quality audio experience will eliminate the need to repeat or clarify specific points in conversations
56% believe that quality audio will prevent stressful moments during their work days
Two thirds state that good audio will eliminate the need to take extra time to setup technology in the workplace
67% of those who took part in the study think that quality audio will prevent frustration, annoyances and irritation at work.
61% state that good audio will help them look more professional at work
68% of modern workers believe quality audio will help them to be more confident
20% of respondents said bad audio has resulted in dissatisfied clients
13% of those in the poll said they have lost a client as a result of poor audio
If you enjoyed this article and want to receive more valuable industry content like this, click here to sign up for our digital newsletters!