The semiconductor supply crunch has thrown a whole host of tech categories off course this year, and it looks like TVs are no exception. The ongoing COVID-19 pandemic has caused fractured manufacturing processes and raw material shortages, and has now directly resulted in increased TV prices and a major dropoff in discounting 4K and 8K displays.
At the recently completed Display Supply Chain Consultants (DSCC) business conference at DisplayWeek, NPD analyst Stephen Baker provided an in-depth look at TV sales trends in the United States. According to NPD's data, the average selling price across all TV models increased 33% between April 2020 ($320) to April 2021 ($426). Despite this, TV sales have increased 20% to 40% on a monthly basis year-over-year, which follows the growing consumer interest in new display technologies like 8K.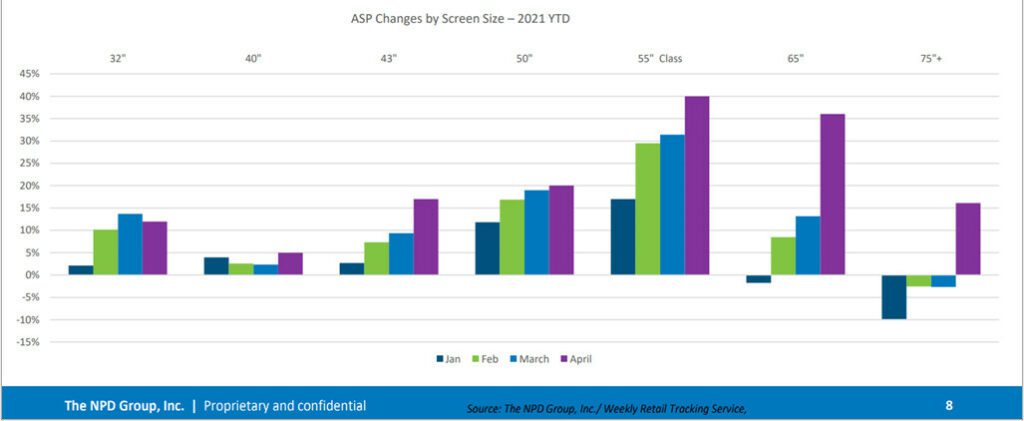 Screen size has also been a factor in TV price changes, as 75-inch or larger TVs have been experiencing a dip in pricing until recently, while mid-sized TV prices have risen steadily throughout 2021. This increase in overall price is most significantly impacted by component shortages like display panels.
According to data from DSCC, before the pandemic began display panel prices were declining, with the largest panel sizes seeing the most significant savings. As the pandemic continued, display prices spiked, with the small panel market being hit the hardest. While display prices are currently recovering to pre-pandemic levels, there is a 4 month lag time between panel pricing changes and TV pricing changes, which may lead to flattened TV sales in 2021.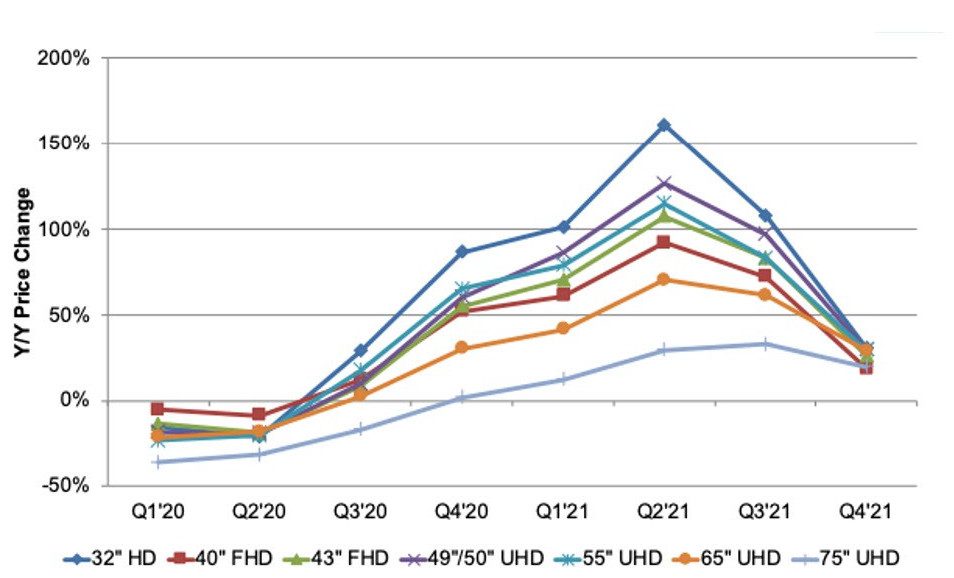 8K display prices are fairing a little better. Panel maker TCL has reported its highest 8K panel price increase is 18% this year, while its 75-inch and 85-inch screen sizes have been completely unaffected by the pandemic. Perhaps the best news comes from research firm Omdia, as its research suggests panel prices will flatten or slowly decline going forward, as shown in the graph below.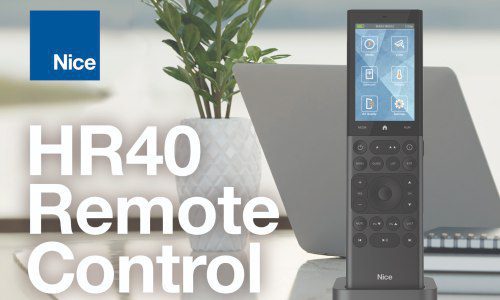 Remote controls continue to evolve at a rapid pace. The days of integrators providing remote controls simply for the TV have migrated to full home automation control of lights, shades, security, HVAC and audio/video in a single form factor. Join this free one-hour CE Pro webinar to hear from a panel of experts who will delve into finding the right remote that can effectively control all the subsystems in a home and empower consumers to customize the solution, while at the same time allowing integrators balance their service requirements.
Register Now!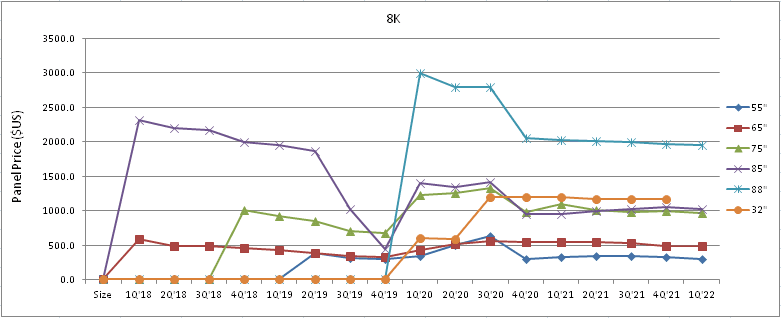 As the price differences between 4K and 8K panels lessen, 8K might begin to look more appealing to consumers. If the gap between 4K and 8K remains steady, more consumers may be willing to pony up the extra cash and "futureproof" their home set-ups, widening the potential market for integrators. That being said, experts still are not sure if supply constraints will continue to influence panel pricing into 2022, so keep an eye on the market in the coming year.
---
Editor's Note: All of the images and charts in this article were provided by the 8K Association's website and are originally created by The NPD Group, Omdia, and the Display Supply Chain Consultants (DSCC).