Pearl TV, an industry group of broadcasters and manufacturers, is promoting the ATSC 3.0-based NEXTGEN TV format with a holiday campaign.
Pearl TV, an industry group of U.S. broadcasters and consumer electronics manufacturers, is launching an advertising campaign over the holidays to promote its NEXTGEN TV platform.
The Pearl TV marketing campaign will highlight The Dolby Labs Sound Decisions campaign that promotes the new audio features available to consumers on the NEXTGEN TV platform.
"Delivering unprecedented entertainment, information, and engagement opportunities to consumers, NEXTGEN TV is revolutionizing viewers' interactions with their screens," states Anne Schelle, managing director of Pearl TV.
"With NEXTGEN TV today and in the future, their experience is more immersive, visually and audibly better, and will continue to be enhanced as more features from broadcasters and set manufacturers become available. The traction garnered in marketplace adoption has been remarkable in a relatively short time since the first commercial launch in early 2020."
Pearl TV NEXTGEN TV Platform Supports ATSC 3.0
Explaining NEXTGEN TV, Pearl TV says the platform is the ATSC 3.0 broadcast standard. The industry group points out that ATSC 3.0 is the first major update to the Advanced Television Systems Committees standard for over-the-air (OTR) since ATSC 1.0 was introduced back in 1996.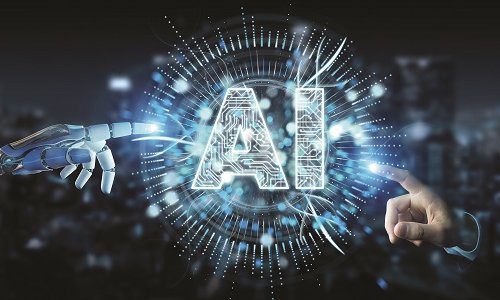 In an era where crime continues to evolve, relying solely on AI-based solutions proves insufficient in preventing sophisticated threats and false alarms. The webinar will emphasize the paramount importance of human judgment and intuition in tandem with AI technology to create a truly complete security solution. Our session will explore how Deep Sentinel's revolutionary approach combines the best of both worlds—advanced artificial intelligence and the presence of highly trained human guards. Together, these elements create an unparalleled level of protection for residential and commercial properties alike. Join our panel of esteemed lighting experts that will dive into why it's time for integrators to rethink their role in the outdoor lighting industry.
Register Now! 
Pearl TV notes that NEXTGEN TV is based on Internet protocol technology for interactivity to offer users a combination of online and broadcast content.
According to the industry group, NEXTGEN TV broadcast is available in 34 markets, and it is expected to reach approximately 45% of U.S. holds by the end of 2021.
Outlining some of the capabilities of the format and the ATSC 3.0 format, Pearl TV says the platform includes:
4K resolution with high dynamic range (HDR) capabilities
Dolby audio, including the company's Voice + technologies
Enhanced Internet content on demand
Pearl TV also emphasizes that its next-generation television platform is available in more than 70 TV models from top manufactures such as Sony, Samsung and LG at prices starting at $599.
If you enjoyed this article and want to receive more valuable industry content like this, click here to sign up for our digital newsletters!