ATSC 3.0, the new IP-enabled video-transmission standard, has an official "consumer-friendly" brand and logo for compliant products and services.
The Consumer Technology Association, which took the lead on branding, dubbed the new standard "Nextgen TV" and provided a colorful logo that includes a Wi-Fi-looking image that actually represents over-the-air transmission.
Finalized after "multiple rounds of consumer research and extensive industry collaboration," the Nextgen TV logo will appear on devices meeting newly developed ATSC 3.0 interoperability test specifications.
So if ATSC 3.0 is "Nextgen TV," then what do you call 8K?
The press release is below.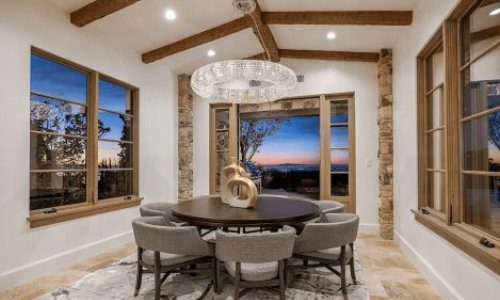 As a custom integrator, lighting is in demand. Effective communication, education and showcasing the value proposition of LED light fixtures in conjunction with integrative control systems are the keys to overcoming challenges and closing sales in this specialized market. Join us as we discuss the future of digital lighting and control with David Warfel from Light Can Help You and Patrick Laidlaw and Mark Moody from AiSPIRE.
Register Now! 
---
PRESS RELEASE
New Industry-Approved "NEXTGEN TV" Name, Logo Will Distinguish ATSC 3.0-Enabled Tech Devices, Says CTA
Los Angeles, CA, September 26, 2019 – In advance of ATSC-3.0 IP-enabled broadcast transmission in 2020, the Consumer Technology Association (CTA)® today announced "NEXTGEN TV" as the go-to-market name for this groundbreaking television technology. In coordination with broadcasting companies, device manufacturers and standards engineers at CTA's Technology & Standards Fall Forum, the association also unveiled the NEXTGEN TV logo for devices meeting newly developed ATSC 3.0 interoperability test specifications.
U.S. television affiliates begin widespread commercial deployment of NEXTGEN TV in 2020, delivering improved picture and audio and enhanced content and interactivity for viewers with NEXTGEN TVs.
"The NEXTGEN TV name and logo are the products of teamwork and innovation across sectors – from U.S. broadcasters to global tech device manufacturers to ATSC leadership," said Gary Shapiro, president and CEO, CTA. "Ten years after the U.S. Digital TV transition was complete, we're about to begin another national, over-the-air television transition. And with this logo, consumers can easily tell which devices deliver the upgrades and interactivity NEXTGEN TV can provide."
This year, the Advanced Television Systems Committee (ATSC) asked CTA to lead the ATSC 3.0 nomenclature and logo development. After multiple rounds of consumer research and extensive industry collaboration, CTA's Video Division Board approved the NEXTGEN TV name and logo for consumer technology products – such as 4K Ultra HD TVs, gateway receivers and portable devices – that are optimized for the new standard.
"Broadcasters, equipment manufacturers and consumer technology companies all worked togetherto create this next-generation TV standard," said Madeleine Noland,president, ATSC. "We are delighted to link arms to promote the new NEXTGEN TV logo and grateful to ATSC members, NAB and CTA for collaboratively developing the conformance program that will ensure consumers enjoy the many powerful new features that will enhance their TV viewing."
Stakeholders from across the technology and broadcasting sectors applauded the announcement, reinforcing the cross-industry alignment behind NEXTGEN TV:
Gordon Smith, president and CEO, National Association of Broadcasters: "NAB proudly endorses the NEXTGEN TV logo. Broadcasters are committed to NEXTGEN TV technology that enhances the TV viewing experience with better picture quality, immersive audio and improved public safety features. We salute our consumer technology partners and look forward to NEXTGEN TV sets on store shelves next year."
Anne Schelle, managing director, Pearl TV: "Pearl's member companies are excited about the 2020 launch of NEXTGEN TV on our stations – and it's clear TV viewers will be excited, too. Our research shows a majority of U.S. consumers like the new NEXTGEN TV logo and what it conveys, and 42% say they're likely to purchase a TV to enable NEXTGEN TV features."
John Taylor, senior vice president, public affairs, LG Electronics USA, Inc.; and chairman, CTA Video Division Board: "Simply put, NEXTGEN TV is the future of television. The new CTA logo will support our industry's launch of ATSC 3.0-enabled products, as broadcasters launch NEXTGEN TV services with the ATSC 3.0 standard in 2020 and beyond."
For logo certification and conformance testing specifications, CTA worked with numerous parties including Eurofins Digital Testing to provide a suite of new test materials and management services. Manufacturers interested in the logo licensing program and associated certification testing should direct inquiries to Catrina Akers, CTA Technology & Standards
If you enjoyed this article and want to receive more valuable industry content like this, click here to sign up for our digital newsletters!