Custom Speakers and Support Differentiate James Loudspeaker and its Dealers
The Montana integration firm SAV Digital Environments is able to meet a range of customer demands through the custom speakers and support provided by James Loudspeaker.
Content from our Sponsor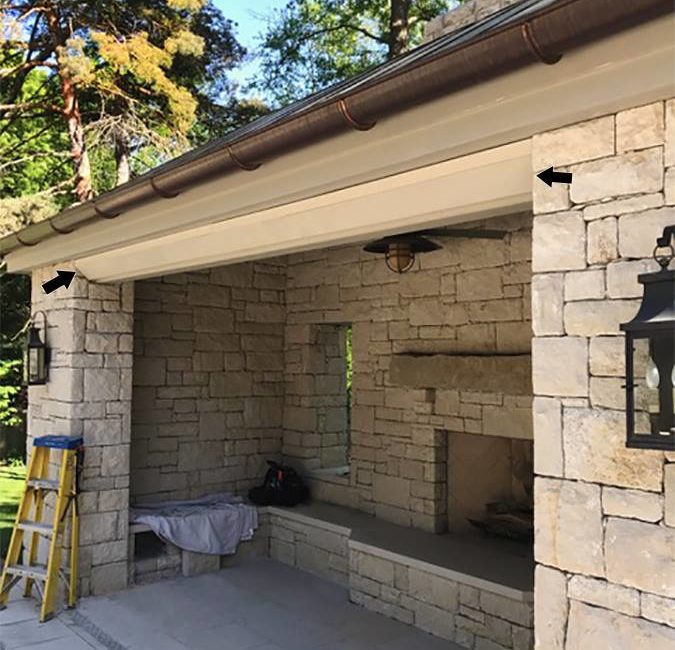 Photos & Slideshow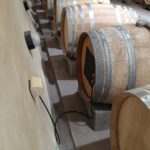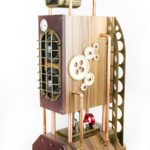 ---
A few years ago the naysayers had the vultures circling the consumer audio category. According to these so-called experts, the glory days of audio had passed, and in their place were new pastimes such as gaming, which represent the present and future of home entertainment.
What the so-called experts didn't know was that streaming media was about to revolutionize how the public consumed content. Fueling a new era of stereo music and home theater, the current home audio market is driven by streaming music services and object-based surround sound.
Today's modern era of home entertainment is flourishing and now electronics professionals have more product choices then ever before. Rising above this competitive marketplace, the Calif.-based manufacturer James Loudspeaker is helping a new generation of integrators that includes SAV Digital Environments to thrive in a world dominated by digital media unique customer demands.
James Loudspeaker's Custom Speaker Options Meet Specific Requirements
Derek Flikkema, sales and design consultant, SAV Digital Environments, a Montana custom integration company with facilities with Bozeman and Big Sky, says his company chose James Loudspeaker as a vendor because of the manufacturer's willingness to do whatever was necessary to meet the objectives set forth by the client.
"We believe it is very critical to have a partner that can help set us apart from typical audio/video installation [companies]," notes Flikkema.
"James Loudspeaker is willing and even excited to help us create custom entertainment products for our clients, enabling SAV Digital Environments to provide outstanding solutions for challenging, unique installations."
Related: Custom-made James Loudspeaker Soundbar 'Rocks' in Large Stone Wall Project
One aspect of his company's relationship with James Loudspeaker that is easy to overlook is how the speaker company is able to apply its experience to find the right solution for a client, which in some cases means not adding the cost of a custom speaker design to the job.
From a dealer perspective beyond the cost and application of a custom product, Flikkema points out that custom speakers can also be time consuming to develop, and not every manufacturer is interested in the commitment it takes to make a custom speaker.
He says that James Loudspeaker however, will recommend a custom product only when it is appropriate, and when it does, it enters into a custom project fully commited to the design of the product.
"In many cases the easy way of out of a difficult design challenge is to eliminate features versus finding a custom or one-off solution. Customizations can be time consuming and frustrating because you need to locate and approach a manufacturer, determine who can help and then in most cases try and convince them to design a custom product," he explains.
"It can be frustrating because many vendors treat custom solutions as a burden, something they will invest a ton of time into and then never reuse again. So there isn't much return on their investment of design and manufacturing. James Loudspeaker approaches these situations in a different way. When requesting a custom solution from them, the process is easy and exciting. You are connected to someone right away who will help brainstorm new ideas or show you some custom options created in the past from their database. Once an idea is established, it is usually only a few days before you have a drawing from the engineers in hand … not weeks or months. The entire experience is rewarding because a partnership with James Loudspeaker allows SAV to provide solutions that are not typically available from other AV dealers that aren't familiar with the benefits a partnership like this offers."
Once a project is completed Flikkema emphasizes that customers are usually thrilled with the results his company provides through James' custom engineering capabilities.
"A typical response from the client would be, 'wow, everything just fits perfectly,'" meaning that all of the room's décor, furniture and electronic components complement one another," he notes.
The result of James Loudspeaker's ability to discreetly integrate its products into a range of home environments means that his company can complement the interior designs of the most challenging homes.
James Loudspeaker Provides More than Custom Speakers
Elaborating on the support that James provides beyond its custom speaker engineering, Flikkema says the California speaker company helps his installation business differentiate its services from the competition.
Through the support services and custom speaker products Flikkema stresses that SAV Digital Environments is able to work with disciplines such as homebuilders, architects and team managers on a level that other installation companies can't.
"Clients that select this team know they are getting something that is just for them, and not something mass produced," emphasizes Flikkema.
"It's personal and unique to their project. Working with James Loudspeaker allows SAV to provide custom solutions that sets a standard with its own identity."
In addition meeting customer demands through unique custom products, James is also helping SAV Digital Environments stay in tune with the latest market trends.
Flikkema says that some of the trends SAV is addressing through James Loudspeaker's standard product line include the ability to break down traditional barriers to deliver a range of entertainment experiences.
"Live/live-out spaces have increased in popularity and there is demand for audio systems that can adapt just as your living space adapts," comments Flikkema.
"James Loudspeaker provides a wide assortment of products that allow for example, the expansion of a media room out to a patio. When the patio doors are closed the media room can operate in a typical 7.1 surround sound format. When the client opens the doors the room expands out to the patio and adjusts to a Dolby Atmos configured surround sound format. For this application we can use an assortment of under eave wedge speakers for the height channels and Omni planter-based decor speakers for the side and surround channels. James Loudspeaker uses materials and finishes that are engineered to last even in harsh environments."