As today's connected homeowners turn to custom integrators for home entertainment guidance, CEDIA has announced Greg Durkin, founder, and CEO of Guts+Data, as the keynote speaker at CEDIA Expo 2022.
Durkin will speak about opportunities for integrators to keep pace amid the fast-evolving digital media landscape in "Entertainment Evolution 2022: Content Overload," to kick off the Expo, set to take place Sept. 29 – Oct. 1 at the Kay Bailey Hutchison Convention Center in Dallas.
The proliferation of content, streaming platforms, and hardware has created a fragmented home entertainment landscape for consumers. Durkin's keynote will detail how today's complex content ecosystem transpired, identify the challenges and opportunities for streaming and home entertainment, and outline a data-informed blueprint for custom integrators to navigate the content conundrum.
Culled from his 24-year tenure in entertainment marketing – including nearly a decade of marketing leadership at Warner Bros. and years of data consulting with HBO, Netflix, and other leaders in the streaming services space – as well as the data from Guts+Data Hollywood Studios EnACT study, the keynote will guide CEDIA Expo attendees with a stimulating path to expand their service offerings further into content and entertainment support for connected home customers.
"Simplicity is the new luxury, but the fragmentation of streaming platforms and marketing has become a frustrating barrier for customers. It takes longer to find shows, manage subscriptions, and discover content they'll enjoy," Durkin notes.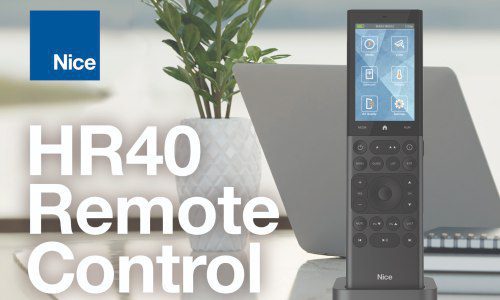 Remote controls continue to evolve at a rapid pace. The days of integrators providing remote controls simply for the TV have migrated to full home automation control of lights, shades, security, HVAC and audio/video in a single form factor. Join this free one-hour CE Pro webinar to hear from a panel of experts who will delve into finding the right remote that can effectively control all the subsystems in a home and empower consumers to customize the solution, while at the same time allowing integrators balance their service requirements.
Register Now! 
"CEDIA members are uniquely positioned to support consumers in navigating these challenges. It naturally ties into their motivation to curate reliable, frictionless connected home experiences. I look forward to sharing findings of this emerging and timely business opportunity with the custom integration community."
CEDIA selected Durkin's keynote to set the tone for the three-day CEDIA Expo Conference program, which will focus on giving integrators the tools and knowledge to advance their businesses. The conference will unpack today's most influential home technologies and pinpoint the opportunities they represent.
Greg Durkin Keynote Kicks Off CEDIA Expo Chock-full of Education
Reflecting findings from the latest Integrated Home Market Analysis and The Integrator of 2027 white paper, this year's CEDIA Expo conference lineup includes all-new tracks for the fast-growing lighting and wellness verticals.
The tracks fit into a portfolio of 60 education sessions in all, including end-to-end pathways for CEDIA's internationally accredited certifications, attendee-driven "Ask the Expert" sessions and problem-solving business and management workshops.
"The professionals at CEDIA have spent months dissecting the trends, technology, and challenges defining the role of the custom integrator to design this year's conference program, giving attendees a unique perspective on today's market and an exclusive glimpse into the future," adds Daryl Friedman, global president and CEO of CEDIA.
"There's never been a more important time to attend CEDIA Expo."
Registration for CEDIA Expo 2022 is now open, with early bird rates available through July 29 and free exposition hall entry for CEDIA members. Go to cediaexpo.com for more information about this year's show.