Growing up in Brooklyn, N.Y., Franklin Karp caught the hi-fi bug early on. He built his first stereo at 13, a Scott Casseiver, then traded up a few years later to a Kenwood KR70 which he loved until his senior year in high school when he found Marty Gutenplan's Stereo Warehouse and upgraded yet again.
He ended up with a Pioneer integrated amp, a Dual turntable, Wharfedale speakers… and a part-time Saturday job paying $25/day. He liked the work and after college, he went full-time, got promoted to Merchandise Manager, met and married the boss' daughter.
"This first third of my career gave me a tremendous education in the basics of retail," Karp says. Later, when Guttenplan purchased Rabson's in Manhattan, Karp ran the stores and learned how to manage and grow a more upscale retail concept.
In late 1990, a fortuitous call to Alec Chanin and Art Shulman resulted in a new job as merchandise manager for Harvey Electronics, the pre-eminent specialty hifi chain in the New York metro area.
During his early days at Harvey, though already well-versed in product assortments and negotiating skills, Karp found himself on a steep learning curve, understanding how to manage inventory with a POS system, honing his writing skills and learning how to work with a first-class advertising agency.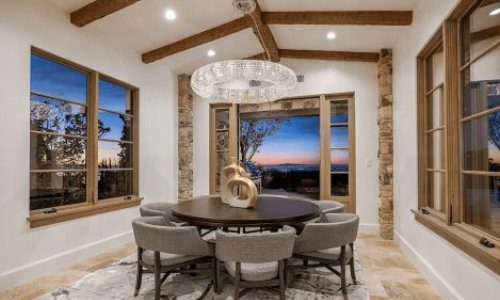 As a custom integrator, lighting is in demand. Effective communication, education and showcasing the value proposition of LED light fixtures in conjunction with integrative control systems are the keys to overcoming challenges and closing sales in this specialized market. Join us as we discuss the future of digital lighting and control with David Warfel from Light Can Help You and Patrick Laidlaw and Mark Moody from AiSPIRE.
Register Now! 
In 1993, Karp became VP merchandising and eventually president in 1997. "This was an exciting period in our industry," he says. "We started our own custom division from scratch and grew it to more than $21 million."
An Eye for Opportunity Helps Temper Tumultuous Times
In its heyday in the early 2000s, Harvey was grossing more than $46 million in sales in seven stores. "At that time," Karp notes, "we had a Harvey's President's Club for salespeople writing more than $1 million a year in sales — and we had 10 or 11 guys who made the club."
Incongruously, Harvey was always part of a larger publicly traded company, the Harvey Group, which ran into trouble in the early '90s and ended up bankrupting the entire enterprise. As president of the Electronics Division, Karp was instrumental in exiting the company from bankruptcy, re-opening stores, taking Harvey public a second time, navigating through a second bankruptcy and then raising capital through VCs to soldier on. He was ultimately let go under the new regime of VCs who led Harvey to its final demise.
Next Karp went to work for two guys he had known from Stereo Warehouse, Elliot Ingber and Fred Martin, who had joined forces to start one of the industry's first integration companies, Audio Video Systems in Plain View, Long Island. By 2006 they were doing well but as Elliot told him, "We're great at sales and installation but you're a real business guy. Maybe you could come help us run a better company."
He immersed himself in that role. Also, one of his biggest contributions at Audio Video Systems was recognizing the enormous potential of selling more Lutron lighting and shades and helping AVS accelerate the growth of those two high-profit categories.
In December 2021, Karp left to start his own consulting business, Franklin Karp & Co. Says Karp, "At this point, I can really help any size integrator, retailer, rep or manufacturer build a more profitable and efficient company."
Today Franklin Karp and his wife live in Long Beach, N.Y. He is an avid reader of the New York Times, The New Yorker, car magazines and non-fiction books. He also enjoys cycling, spinning, fly fishing and spending time with his two sons and granddaughter.
This article originally appeared in the December 2022 issue of CE Pro Magazine.
This article is part of the CE Pro Masters series, honoring the best of the best within the custom integration channel. Click here to see other industry pros that have been featured.
If you enjoyed this article and want to receive more valuable industry content like this, click here to sign up for our digital newsletters!