In a time where everything has become increasingly digital, and more companies have begun to focus on skill-based hiring vs. education, the market for no-degree jobs has begun to explode. And wouldn't you believe it: this has led to a surge in people looking into becoming an AV technician, more than any other "no-degree job" currently.
In a recent survey conducted by JobSage, an employee transparency platform, audio and video technicians (otherwise known as AV techs) are currently considered to be one of the most interesting "no-degree jobs" currently available to jobseekers.
The survey results were compiled December 29, 2022 by polling 629 Americans on their level of surprise and interest on 100 different jobs that don't require a college degree. Respondents on the poll ranged in age from 18 to 76 years old with 49% female, 48% male and 3% nonbinary.
The report also uses data gathered from ZipRecruiter to identify the current growth rate and salary averages.
More than any other job type in the "no-degree" category, AV technicians have been experiencing a much faster growth rate than the previous average. Additionally, the average salary for an AV technician was set in the $40,000 to $59,999 range, however this is expected to increase due to the high demand and high interest in this job field.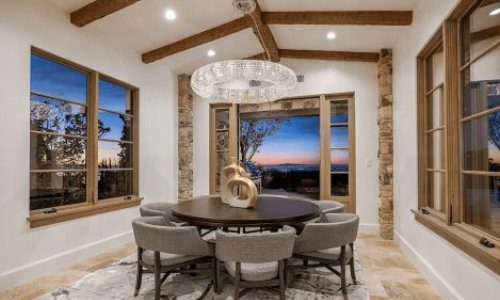 As a custom integrator, lighting is in demand. Effective communication, education and showcasing the value proposition of LED light fixtures in conjunction with integrative control systems are the keys to overcoming challenges and closing sales in this specialized market. Join us as we discuss the future of digital lighting and control with David Warfel from Light Can Help You and Patrick Laidlaw and Mark Moody from AiSPIRE.
Register Now! 
Sound engineers were also ranked just below AV technicians as the "Most Interesting No-Degree Job," with a similarly high growth rate expected through 2031.
Additionally, the report found that, overall, jobseeker sentiments regarding educational degrees have dropped considerably over the past year. Sixty-nine percent of people believe college degrees will be less important for getting well-paying jobs in the coming years. Meanwhile, 72% state that they would skip going to college if their ideal job didn't require it.
It should also come as no surprise that most Americans (92%) believe that degrees are overpriced, leading to this monumental rise in interest for no-degree jobs, like that of an AV technician.
Only one in four respondents state that their college degree has helped a lot in their career so far.
That's certainly some good news for the custom install industry given the severe labor shortage that has plagued the industry thusfar. So, share around AV techs and sound engineers, because right now, prospective jobseekers have their eyes only for you.
If you enjoyed this article and want to receive more valuable industry content like this, click here to sign up for our digital newsletters!