For years, when someone asked Ernie Wohlleben of Architechnology Designs what he did for a living, his tongue-in-cheek reply was, "I sell adult toys."
The attention-getting reply certainly piqued the interest of those he spoke with and was the "ultimate quick icebreaker at parties," he chuckles. "The usual response to me was, 'What?' and I had to quickly say, 'No… not that type of adult toy.' But then I could explain all the really cool stuff we design and install. I am blessed that I have the opportunity to wake up every day knowing I love what I do."
And for the past 28 years, Wohlleben has done exactly what he loves to do: run his own company, which serves clients in New York, Miami, and the Bahamas. At every stage of his 30-year journey, Ernie "earned" his success through hard work and dedication.
Today, the Long Island-based integration firm is a $7 million company with 22 employees that designs, installs and services sophisticated smart homes and theaters using establishing repetitive business processes and built around a solid company culture.
The company serves elite clients such as music royalty Clive Davis and finds itself on the cutting-edge of industry trends, including the launch of new divisions dedicated to lighting and electrical, as well as the burgeoning development of converting dedicated theaters from two-piece projection to microLED technology.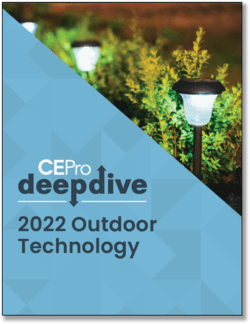 The 2023 CE Pro Outdoor Technology Deep Dive reveals unique set of impediments, including explaining pricing and interacting with outdoor-centric trades.
Get your copy now to take a "deep dive" into the trends and challenges of outdoor technology.
Download the report now!
Recently, Wohlleben has his sights set on taking Architechnology to even greater heights by constructing an eye-popping event center in New York that will showcase the company's full system solutions.
Working His Way Up Through Retail to Custom
At a very young age, Wohlleben had been indoctrinated into the world of electronics.
"My stepdad used to build the old Heathkit amplifiers. He'd build his own JBL speakers, buy the cones, build the backboxes. We had a Thorens turntable and as kids we probably had one of the first color TVs in our bedroom. We had the first microwave on the block. We had an early computer. Tjer was just always technology in our house," he recalls.
At the same time, Wohlleben had a strong love of music, wearing out the grooves in Elvis Presley records on his turntable. So, those two interests led him to get a part-time job in college at an audio/video retail store in the Roosevelt Field Mall in Garden City, N.Y.
"I worked behind the counter selling Sony Walkmans. I didn't have any experience in sales or selling audio/video. They hired me, they liked my personality, they stuck me right behind the Walkman counter. One day, I sold a $39 warranty on a $69 Walkman. They said, 'Wow, you're pretty good at sales.' Within weeks they had moved me onto the sales floor selling bigger speakers."
After a short foray with a sports channel in the TV business, Wohlleben began working at Harvey Electronics where he excelled at selling warranties, he recalls. His first experience at custom installation came, oddly enough, was borne from TV picture-in-picture technology.
"When the first picture-in-picture technology came out in Mitsubishi tube TVs, nobody knew how to figure it out because you had to use a VCR tuner as another source to get the picture-in-picture. It could not have been more complicated.
"I knew how to split out the codex, wire the tuner, take the video output, go into the back of the Mitsubishi, and make it work. So people could then was a little 5-inch picture in the corner of their tiny 35-inch TVs. It was useless, it was gimmicky," he laughs.
"I went and set up picture-in-picture for a customer and charged $100. I thought to myself, 'Wow, this is a business. I can install stuff and make money, and it's more money than I'm making at my job.'"
Not long thereafter, Wohlleben left Harvey's, dropped out of college, and with a partner established Architechnology Designs as a custom installation company. Admittedly, he says he did not know much about running a business, but just knew he could "make money on the streets" doing installations.
"We literally worked out of the trunk of my car. I had a $600 car back with a long extension ladder strapped to the top of it with no red flags on it; I was just hoping it would get me from one job to the next. I remember one time a cop pulled me over and he just walked up, looked at the car and said, 'Are you kidding me?'" he chuckles.
Evolving into Lighting, Electrical & Service
Nearly 30 years later, Architechnology is still focused on AV, but also started a separate lighting division two years ago and a separate electrical division 6 months ago.
Wohlleben believes those new divisions are an evolutionary change in the custom integration business.
"A lot of integrators lack the business mentality. They're great integrators and they can cut a speaker in and run a wire like nobody's business, but they're not businesspeople. The custom integration industry is evolving, so you have to be a good businessperson to continue to remain relevant," he says.
That evolutionary mentality is what helped Wohlleben realize several years ago that he should be doing the lighting in the ceiling alongside the architectural speakers.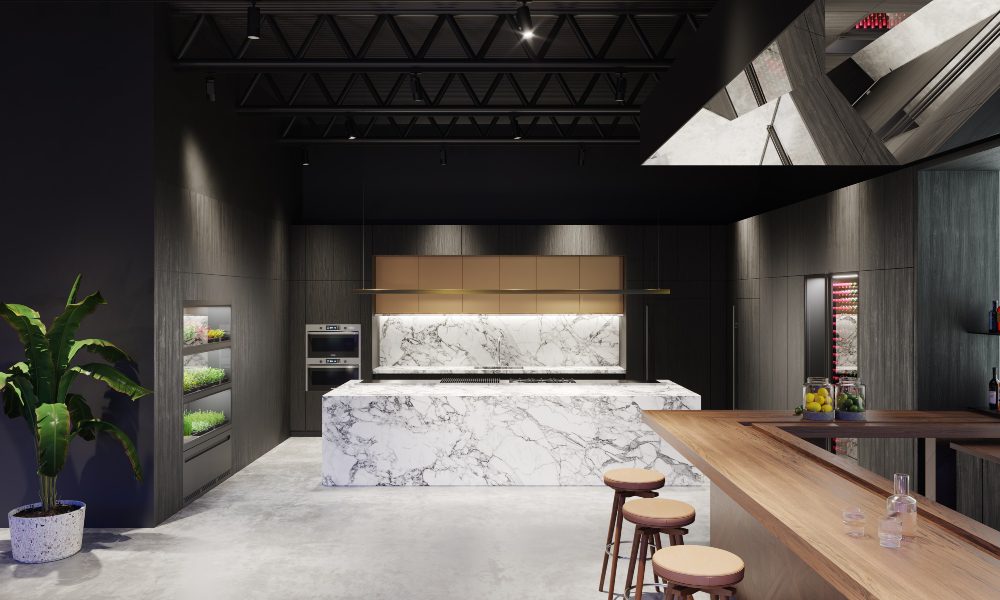 "If you own the ceiling, you own the project. That is so true," he says. "It was easy for me to evolve into lighting. We are big fans of Lutron; we do a lot of Ketra. I love lighting. I think it's incredible."
In terms of evolving into line voltage electrical, that move was not as clear cut.
"I was forced to add electrical because everything I sell gets plugged in. Everything I sell needs electricity. I could no longer rely on subpar electricians that don't know lighting control systems, and that wasted our time waiting for them to install an outlet behind a TV.
"Electricians are hard-working great guys, but they are just moving from job to job trying to get things done… running their company from their cell phones. Now, with our own electrical division, I'm the master of my domain on a project because I control the electrical schedule and sell the lights. In the first three months we did $250,000 in electrical sales without stepping on the gas," he explains.
Crafting the Ideal Experience for Clients and Staff Alike
Architechnology Designs' currently has a 70% residential/30% commercial revenue mix, with the niche focus on the high-end of both markets. On the commercial side, it has done boardroom projects for corporate clients in New York, Seattle, Los Angeles. Boston and London.
The customer care required for the residential side of the business is driving Wohlleben to create a dedicated service department. Using Parasol as its go-to solution, Wohlleben has his sights set on building up his service department and earning recurring monthly revenue (RMR) both for his residential and commercial accounts.
"Some residential clients can be difficult, especially when the cable box goes out at 11 o'clock at night. My goal is to build up that service department and have recurring revenue so my company can be evaluated by having that recurring revenue, owning real estate, building us as a corporation, and we're not equated with trunkslammers," he comments.
One other way Architechnology is distinguishing itself in the market is through design and best practices. For example, the company might win a project because it has specified small-aperture or invisible speakers for the job versus 6- or 8-inch traditional speakers that might be less expensive or easier to install.
In that same vein, every one of Architechnology's proposals leads as the first line item with an enterprise-grade network as the foundation.
"We are not afraid of the big task or the big sale," notes Wohlleben, "but we make a point not to over-sell the clients. We don't try to jam anything down the client's throat, especially if it's the wrong thing for the application. We sell to the client's needs."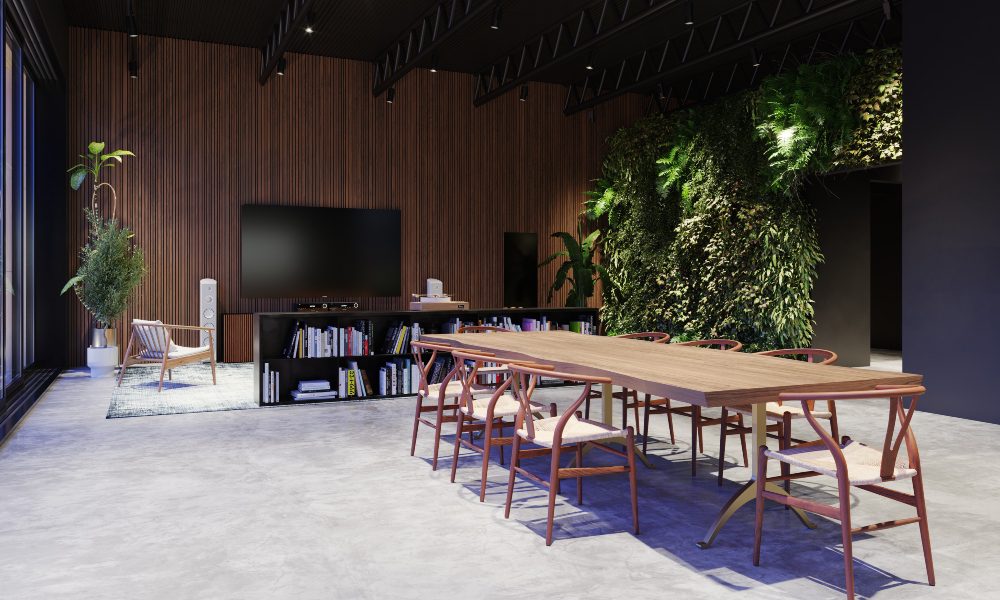 That means being proficient in various types of control solutions, including Crestron, Savant and Control4. Because the company offers a broad range of solutions, it requires the team to be extensively cross-trained using well-thought-out procedures.
Those defined processes also allow the company to manage projects around the world when necessary, including having a full-time staff in Miami to manage projects in the Bahamas. The design-centric/high-level/best practices mentality has been engrained throughout the company with the help of the new COO Ben Jurow via extensive employee process manuals.
"We are making them drink the Kool-Aid and understand our way of life. They're installing next-level products and they know that's what they are expected to install using our procedures. I'm blessed. I couldn't do any of this without my team. I have great people around me. They're the best team I've ever had in my entire life," comments Wohlleben.
To attract and keep that top-notch team, Architechnnology has a solid benefits program with a matching 401(k), health and dental coverage, "kick-ass Christmas parties," and more.
"Because of our culture, we're attracting great people who generally don't leave. They come here and they love it here. We create a good culture. I treat them as family," adds Wohlleben.
Opening a New Event Center
Architechnology Designs' latest maneuver is the construction of a new 5,000-square-foot showroom in a prime area of real estate on the north shore of Long Island. The showroom, which Wohlleben refers to as an event center, is due to open in January 2023.
"It is going to be off the charts," he contends. "We will have a working chef's kitchen, a full bar and a lounge. There will be a Lutron Ketra demo on steroids with circadian rhythm lighting. It will be integrated with Josh.ai voice control creating a boutique, high-end showroom experience center that we can use as a full event space.
"It's going to be agnostic, our company name is not going to be on the front of it because I want Lutron and others to hold events there. It's going to be a real special place, not just a place to look at video and listen to audio."
Among the planned events will be chef nights, wine tastings, Tequila & Turntables, Vino & Vinyl, exotic car nights and more. 
Check out Architechnology Designs' impressive install of The Wall for Clive Davis.
This article originally appeared in CE Pro's December 2022 Issue.