Apple TV 4K Includes 60FPS Dolby Vision, Calibration Options
Powered by the A12 Bionic chipset, the newly announced Apple TV 4K (2021) enables the streaming device to deliver improved video and audio.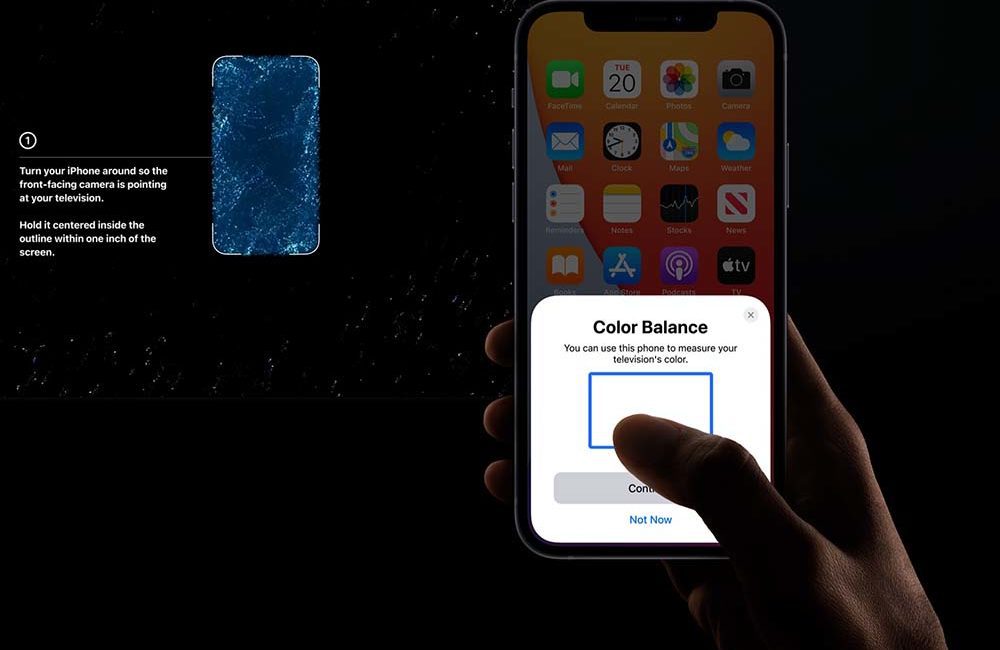 Apple announced several new products that were highlighted from an AV perspective by the newest version Apple TV 4K streaming products.
The Cupertino, Calif.-based technology company states that at the heart of its latest Apple TV is its A12 Bionic chip that fuels its improved graphics, video decoding, and audio processing.
"Apple TV 4K is in a category of its own, leveraging a deep integration of Apple hardware, software, and services that delivers a massive upgrade to any TV for the very best cinematic experience," says Bob Borchers, vice president of worldwide product marketing, Apple.
"With the A12 Bionic and the all-new Siri Remote, Apple TV 4K lets customers enjoy their favorite shows, movies, and more in the highest quality, with simple and intuitive controls. And of course, Apple TV 4K offers easy access to Apple services, along with thousands of apps on the App Store for even more entertainment options."
Apple TV 4K Supports High Performance Streaming AV Entertainment
Through the implementation of the A12 Bionic chipset, Apple says that its new streaming AV solution is compatible with "high-frame-rate" HDR (high dynamic range). More specifically, the new Apple TVs support 60fps (frames per second) content to stream smoother images from content providers such as NBCUniversal, Paramount+ and FOX Sports.
Apple also notes that through its 60fps HDR compatibility, the new Apple TVs also support video shot on its iPhone 12 Pro in the Dolby Vision dynamic HDR format.
Another important option for enthusiasts built into the Apple TV streaming products is Apple's Color Balance process feature. This option allows for integrators or homeowners to use the light sensors in their iPhones to compare the color balance to specifications that are followed by Hollywood cinematographers.
According to Apple, the new Apple TV 4K products through the Color Balance Process tailor their video output to produce accurate colors and increased contrast capabilities without having to adjust TVs or projectors.
Other features built into the new Apple TV products include Apple's tvOS operating system. The tvOS platform provides access to Apple TV+ content, as well as other at-home services such as Apple Fitness+, and Apple Arcade.
Additionally, the new Apple TV 4K models come with Apple's AirPlay technology built in to enable users to share audio, video, and other content from their iOS devices. The products also incorporate Apple's smart home HomeKit platform, and the products ship with Apple's new Siri remote control. The Siri remote employs a clickpad that supports five-way navigation, and touch capabilities for fast directional swipes.
The remote enclosure is made from 100% recycled aluminum, and the Apple TV 4Ks' mainboard uses 100% recycled tin in its solder joints.
Apple TV 4K will be offered in a choice of either a 32GB version for $179 or a 64GB version, which will be available for $199. Pre-orders for the products begin on April 30, 2021.