Finally, not only are we as a society seeing the light and the end of the tunnel with COVID-19 quarantining, but we are also entering the spring season. Now that it is springtime it is time to look at some of the latest outdoor video products.
Over the past few years, the evolution of outdoor video products has advanced rapidly. These products first of all are more weatherproof than they've ever been before, which means they are a better home entertainment investment for homeowners, and they also deliver better images.
Display manufacturers serving the outdoor market have worked diligently to enable their products to produce higher brightness levels to combat the problem of sunlight washing outdoor TV images out to result in a poor viewing experience. At the same time, outdoor video product manufacturers have kept pace with overall home video industry trends by adopting formats such as UHD 4K resolutions and high dynamic range (HDR) compatibility.
4 Types of Outdoor Video Products to Consider
Excluding the products, the commercial AV market uses for applications such as kiosks and digital signage, the outdoor video market can be categorized by four product types.
The first three product types fall under the umbrella of display or television. These product types are partial shade, partial sun and full sun products. Rounding the outdoor video category product types out is outdoor projection screens.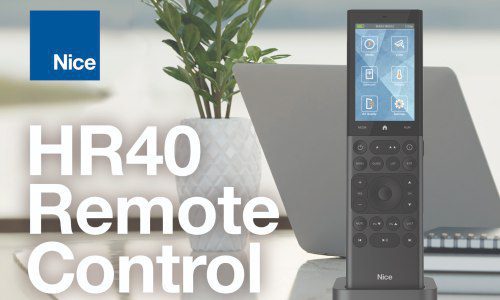 Remote controls continue to evolve at a rapid pace. The days of integrators providing remote controls simply for the TV have migrated to full home automation control of lights, shades, security, HVAC and audio/video in a single form factor. Join this free one-hour CE Pro webinar to hear from a panel of experts who will delve into finding the right remote that can effectively control all the subsystems in a home and empower consumers to customize the solution, while at the same time allowing integrators balance their service requirements.
Register Now! 
As the name implies, a full-sun model is able to deliver quality images in full sunlight. Summarizing the other outdoor video product categories: A partial sun product delivers images with some levels of sunlight present, and full shade products require placement in locations in which the images require a shaded environment in order to deliver the best possible images. 
Outdoor projection screens are screen products that are engineered to reside in outdoor settings, whether it be on a per usage basis or as part of a permanent outdoor AV system.
Some of the companies producing outdoor video products are well-known, global electronics companies like Samsung. Other manufacturers the offer products in the outdoor video market should be considered specialty manufacturers. Some of these companies include Peerless-AV, Stealth Acoustics, Stewart Filmscreen and SunBriteTV.
Not to be overlooked, there are also outdoor video manufacturers that are serving a broader consumer demographic such as Elite Screens and Furrion, which offer their respective products through retail and distribution partners.
Taking a closer look at some of the products available in the outdoor video market, here are eight products worth considering for any outdoor AV system:
Take a look at all of our selected products by clicking here!