The outdoor AV market continues to grow for many integrators, especially now with the COVID-19 coronavirus lockdown in place. Homeowners who might be reticent about having technicians in their homes are more willing to have them install outdoor technology.
"It is really important for integrators to understand what their customers are looking for. There are so many nuances to outdoor living," explains Brian McClimans, vice president of sales for Peerless–AV.
But before an integrator starts his or her next outdoor project, there are five key questions to ask the client, which will help guide them to providing the best solution for the application.
Why You Shouldn't Install an Indoor TV Outdoors
One of the most common questions integrators get asked by clients when they are doing an outdoor AV installation is why they can't just install a less-expensive indoor TV outside. To preempt that possible question, dealers should be ready to explain why it's a bad idea.
"We get that question a lot," McClimans tells CE Pro. "I always ask people, 'Do you take your indoor furniture and put it outdoors?' You can do that on a nice sunny day, but if you leave it overnight, it gets damp or if bugs get into it, you are not going to want to sit on that furniture. The same thing holds true for why you would not want to put indoor televisions outside.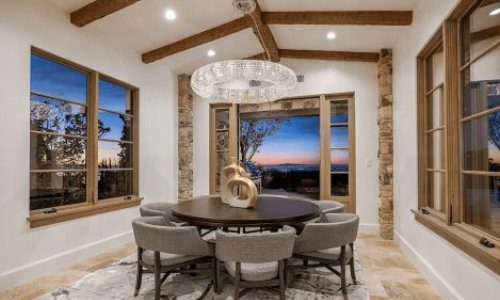 As a custom integrator, lighting is in demand. Effective communication, education and showcasing the value proposition of LED light fixtures in conjunction with integrative control systems are the keys to overcoming challenges and closing sales in this specialized market. Join us as we discuss the future of digital lighting and control with David Warfel from Light Can Help You and Patrick Laidlaw and Mark Moody from AiSPIRE.
Register Now! 
"Will an indoor TV survive outside for a little while?" asks McClimans rhetorically. "Absolutely they will, but after a rainstorm, dust storm, or after any kind of contaminants, like bugs or bees, gets inside the television, it could render it useless."
Also, indoor TVs typically produce 300 nits of brightness or below, while outdoor TVs like the Peerless-AV UltraView UHD line produce 900 nits or more.
5 Outdoor AV Questions to Ask
Where Is the TV Going to Be Located? – It is an obvious question but very important for outdoor technology. If the client is going to be putting the display by a firepit, bar, or the swimming pool it will help determine the environmental needs.
What Is the TV Going to Be Used for? Again, it sounds obvious but it is a similar question you might ask a client about their plans for an indoor theater, for example. Your product solution might be altered for a client who likes to watch movies versus one who tends to want to watch sports.
Will You Be Watching Primarily at Night or during the Day? The required brightness of the TV can vary based on daytime versus nighttime viewing habits.
How Many People Will Generally Be Watching? If the homeowner believes most, if not all, of the viewing will be just one or two people who will be seated directly in front of the TV, that may not require a set up for off-axis viewing angles that would be needed for large groups.
What Are the Audio Needs? We know in general that TVs do not have the most robust built-in audio systems, so will the application require a soundbar or will it require additional audio? "If you put a quality outdoor audio product together with a quality TV product, you are going to have a great result," adds McClimans.
If you enjoyed this article and want to receive more valuable industry content like this, click here to sign up for our digital newsletters!