Life After Expo: CEDIA Reveals Revenues, Initiatives, New Dealer Designations
CEDIA presents 2018 State of the Association, revealing financials, workforce-development initiatives, educational programs, and new 'Member of Excellence' designation for accomplished integrators.

Jason Knott
·
November 30, 2018
Many wondered where the direction of the CEDIA would head following its sale of the CEDIA Expo for $36 million to Emerald Expositions in 2017. Now we know.
In its 2018 State of the Association presentation to members, CEDIA further outlined its focus on industry outreach/standards, education and workforce development. The association also reviewed the state of its membership and finances, which are contained its Annual Report.
CEDIA Membership Down Slightly; Finances Strong
For 2018 global membership sits at 3,484, down about 7 percent from last year up by more than 250 members from five years ago.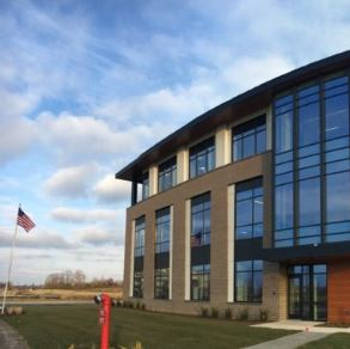 According to CEDIA CEO Tabatha O'Connor, the association expects more membership renewals to come in before the close of 2018. Nearly three out of every four members (74 percent) are integrators, with 14 percent of the membership from the manufacturing sector. The remainder is from affiliated groups and trades.
Specifically, O'Connor pointed out the association has seen 15 percent growth from Australia and New Zealand this year, now with more than 500 members in that region.
On the revenue side, the association reported global revenues of $11.3 million. Nearly half of it (48.7 percent) came from the Integrated Systems Europe (ISE) show held annually in Amsterdam in February and co-owned with AVIXA.
ISE revenues were up 4.1 percent in 2017. Additionally, 21.3 percent of CEDIA revenues come from education. Educational revenues were up 26 percent this year. Membership revenues account for 16.5 percent of CEDIA's income, up 6.6 percent from 2016.
The revenues reported exclude the one-time $36 million from the sale of the Expo.
Related: CEDIA Sells Ownership of CEDIA Trade Show
On the expense side, CEDIA had expenditures over $12 million, which is down 17 percent from 2017 as the association jettisoned some staff dedicated to running the Expo, but added staff for education. Among the key new staff are Tommy Tabor, director of workforce development, and Victoria Britton, workforce development manager.
CEDIA also has moved into its new headquarters in Fishers, Ind., a suburb of Indianapolis. O'Connor reports the association has already leased out the additional 10,000 square feet of space with the new tenants due to occupy the space in the coming months.
Education Includes 100+ Regional Events
On the educational front, CEDIA conducted more than 100 regional events in 2018, including single-day education sessions on technical, business and leadership concerns, as well as its CEDIA Outreach Instructor program. The association plans to hold numerous boot camps across the U.S. next year for CEDIA Certification.
New to 2019 will be a Smart Home Technician boot camp, which has already successfully been held in the U.K.
Online, the association plans to have 70 new courses by the end of 2019. Using the association's new Learning Management System (LMS), CEDIA will have 13 new online courses available in January. Content will also be available in Spanish.
Read Next: CEDIA Chair Outlines Post-Expo Roadmap
In 2018, CEDIA members had 1,210 active certifications. Of those, 170 certifications were awarded in 2018. The exams are given via the association's new partner, Kryterion, which has testing locations around the U.S. For 2019, CEDIA plans to revise its ESC-T and ESC-D courses.
Member of Excellence Program Highlights Standards
As part of its goal of creating industry best practices, CEDIA is ready to launch its CEDIA Member of Excellence program. This program, which is the evolution of the CEDIA Designations program first revealed back in 2017, will recognize additional tiers of accomplishment among members in:
Certification
Continuing Education
Craftsmanship
Customer Service
Community.
"The CEDIA Member of Excellence program will officially launch in the coming weeks, and it is designed to celebrate excellence in firms of all sizes," says Giles Sutton, CEDIA's senior vice president, industry relations. "There are two levels of achievement: the CEDIA Advanced Member, and the CEDIA Member of Excellence."
"To become a CEDIA Advanced Member, you must show a proven dedication to advanced education, customer service and community outreach."
— Giles Sutton, CEDIA
Calling the program a great way for integrators to distinguish their businesses, Sutton notes, "To become a CEDIA Advanced Member, you must show a proven dedication to advanced education, customer service, and community outreach.
"The CEDIA Member of Excellence designation will be given to CEDIA Advanced Members with a record of award-winning craftsmanship and a dedication to advanced industry certifications. It's our way of making sure the best really do rise to the top."
Sutton says CEDIA Members of Excellence and Advanced Members will be given priority placement on the association's online Finder's Service listing. He says the complete package of benefits will be revealed soon.
Workforce Development to Create Pipeline
With the lack of skilled talent as the most pressing problem in the industry, CEDIA is aiming to help create a new pipeline of technicians. The association is launching a 12-week entry-level training program in 2019 that will:
Provide knowledge and vocational skills to pursue a career in custom installation
Pursue government subsidies for learners so they can take the training at little or no cost
Pilot a program in Indianapolis with the aim of taking it nationwide.
---
2019 State of the Industry Special Report - CE Pro Download
The custom electronics industry saw a healthy 8 percent growth rate in 2018, down slightly from the blazing 11 percent growth in 2017 but still admiringly strong. Our 2019 State of the Industry indicates that readers expect to see even more growth in 2019. Get your copy today.
---
About the Author
---
Jason has covered low-voltage electronics as an editor since 1990. He joined EH Publishing in 2000, and before that served as publisher and editor of Security Sales, a leading magazine for the security industry. He served as chairman of the Security Industry Association's Education Committee from 2000-2004 and sat on the board of that association from 1998-2002. He is also a former board member of the Alarm Industry Research and Educational Foundation. He is currently a member of the CEDIA Education Action Team for Electronic Systems Business. Jason graduated from the University of Southern California. Have a suggestion or a topic you want to read more about? Email Jason at jknott@ehpub.com
Follow Jason on social media:

Jason also participates in these groups:
LinkedIn · Google+
Business
People & Places: AWA adds Spolar; James Rep of the Year; Park West Hires Demple
Focal, Naim Parent Company Acquires Audio Plus Services & Plurison
Dirac Research Closes $13.2M Round of Financing
CEDIA Releases 2019 Boot Camp Schedule
Amazon to Acquire eero Network Routers
View more on Business
Take Our Latest Quiz
How Well Do You Understand Ethernet Cables and Connectors?
Bose