Cloud vs. Edge? Ensuring Clients' Data Privacy to Expand Your Smart Home & Security Business
DATE/TIME:
MODERATOR:
Jason Knott
PRESENTERS:&nbsp
Quinto Petrucci, Vice President, Product Management, Nortek Control; Bruce Mungiguerra, Senior Vice President, Global Sales and Marketing, Nortek Control; Todd Johnson, CEO, Connect Security
RUN LENGTH:
1 hour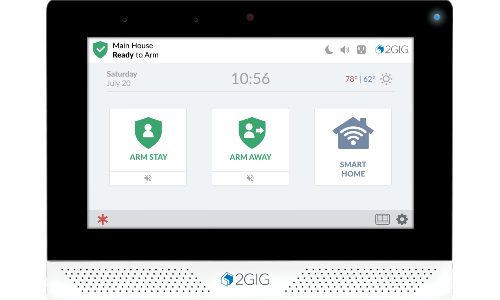 According to data from Parks Associates, 79% of consumers are concerned about protecting their data privacy in their smart homes. That hesitancy is an obstacle that integrators can overcome by utilizing security panels and smart home controls based locally on the edge vs. in the cloud. Edge-based solutions, such as the new 2GIG EDGE panel, protect consumer privacy by storing all the data locally, including biometric face recognition and live feed ONVIF camera images.
In this FREE, fast-paced panel webcast discussion, CE Pro will explore the tactics integrators can take to open the privacy dialog with their clients without scaring them away from the benefits of smart home security. The end result is an expansion of the market, improved profitability and greater customer satisfaction.
TAKEAWAYS — Attendees will learn:
The pros (and cons) of on-the-edge-based systems vs. cloud-based panels
How to simply explain and sell the benefits of data-privacy with edge-computing
How face recognition software works for arming/disarming and other functions
Details of how live feed ONVIF camera image access improves the user experience
Sponsored by: