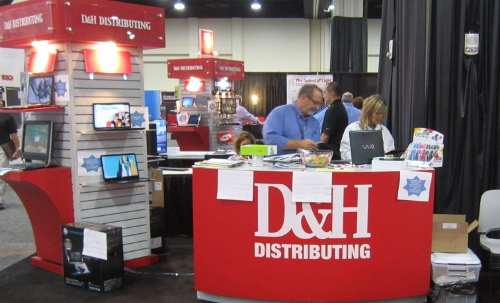 Distributor credits its 'buy online – pick-up in-store' strategy with helping boost key categories, including outdoor, kitchen and gaming.
Dec 10, 2020
D&H Distributing foresees strong holiday season sales growth in key categories, including 42% in smart home technology products.
Dec 22, 2017
Despite lackluster growth in other distribution areas, D&H is reporting skyrocketing growth in Internet of Things (IoT) and TV in 2016.
Dec 12, 2016
Connected home topped the list of categories in which D&H Distributed saw significant growth in fiscal year 2016.
May 16, 2016
Our 6th annual Quest for Quality Awards puts vendors and distributors in the industry spotlight, thanks to nearly 7,200 readership votes in recognition of their outstanding services.
Apr 01, 2016