Parks Associates research of 10,000 Internet households shows that now 36% of U.S. Internet households own a home security system, demonstrating how the pandemic was in some ways a boon for the home integration market. That research also suggests that dealers' most important business driver is smart home devices.
Nearly 50% of security dealers reported consumer desire for smart home/home automation products as the most powerful consumer driver.
The smart home consumer base is largely comprised of groups with incomes and lifestyles adaptable to the pandemic, and despite concerns about privacy and security, the industry continues to expand beyond early adopters.
Overall, purchase rates of smart home devices, especially smart appliances, rose substantially in early 2021. Growth spanned all product categories, as smart home device owners continue to add more products to their home ecosystems; households with smart home devices own eight devices on average.
Dealers also report declining ARPU for professional monitoring, offset by revenues from smart home devices and services. Top tier dealers are developing additional offerings to keep ARPU bolstered in the face of competitive pressure. Premise monitoring fees will continue to drive security dealer profits.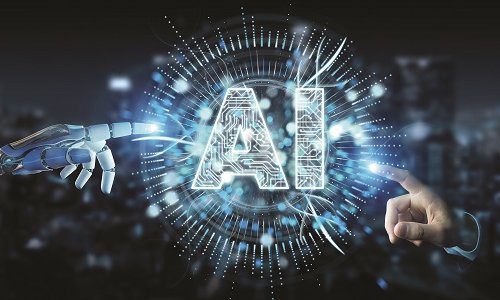 In an era where crime continues to evolve, relying solely on AI-based solutions proves insufficient in preventing sophisticated threats and false alarms. The webinar will emphasize the paramount importance of human judgment and intuition in tandem with AI technology to create a truly complete security solution. Our session will explore how Deep Sentinel's revolutionary approach combines the best of both worlds—advanced artificial intelligence and the presence of highly trained human guards. Together, these elements create an unparalleled level of protection for residential and commercial properties alike. Join our panel of esteemed lighting experts that will dive into why it's time for integrators to rethink their role in the outdoor lighting industry.
Register Now! 
Interactivity as a security system capability is nearly a staple and offering smart home devices is close to ubiquitous. Interactivity increases every year as the majority of new systems include remote access via a smartphone or computer.
The installed base of interactivity increases with new sales and replacements of traditional security with interactive security systems. Overall, 28% of all broadband households have an interactive service.
Traditional residential security players continue to integrate advanced technologies, especially around AI and video analytics, to create new service offerings, address new customer segments and integrate with Google and Amazon. These new advances and innovative products are helping redefine residential security services and expanding them into new areas.
Consumer choice regarding installation, device bundles and monitoring services is a driving force for both professional and DIY solutions. Broadening consumer adoption of smart home products through retail, traditional home security system providers and ISPs creates an onboarding ramp to the development of new professional services — or added revenue to existing services.

The most popular adjacencies for a security system are network video camera, video doorbells and smart door locks. Top selling smart home devices accompanying security systems relate directly to premise security.
Other smart home devices like thermostats fall below security related devices. This makes sense. Many dealers seek expansion to more general smart home devices such as smart thermostats and even entertainment.
Currently, popular smart home adjacencies relate directly to security (e.g., video doorbells). As integration evolves, most categories —including energy management and convenience — will also integrate with the security system.
Parks Associates' consumer surveys consistently find that peace of mind ranks in the top three smart home benefits that most influence purchasing, slightly below convenience and comfort. The security industry uses the phrase "peace of mind" to highlight a primary emotional benefit of security services, without creating undue fear in the consumer.
As the adoption of connected devices rises, manufacturers and integrators have a tremendous opportunity to capitalize on similar emotional benefits, leveraging various ways these product ecosystems can provide new and valuable experiences to consumers.
Security service providers can build on consumers' desire for peace of mind and develop other offerings that address this value.
Related: Proactively Sell Security Solutions, Not Just Products
Innovative products that expand peace of mind for home security consumers create new ways to capitalize on the benefits of connectivity. As product capabilities expand, new monitoring services beyond security are increasing, including proactive defense through video analytics, personal emergency response systems (PERS) enhancements, energy usage monitoring and securing valuable assets such as vehicles and yard equipment.
Integration between video, access control, and home automation services will continue to grow in the years to come. Consumers' expectations for their devices and household services will continue to expand in parallel with their capabilities, opening more doors to integrate new monitoring services into the home.
The future is bright for those companies that recognize security's role in helping to transform the smart home into an increasingly more personalized and engaging experience.
---
Elizabeth Parks is President & CMO of Parks Associates. This post premiered on our sister site, Security Sales & Integration.
If you enjoyed this article and want to receive more valuable industry content like this, click here to sign up for our digital newsletters!