Napco Security Technologies, Inc. (NASDAQ: NSSC) not only hit record sales in its fiscal year third quarter for 2022, but the company also had its gross margin on hardware bounce back from the tighter margins experienced in 2021.
The Amityville, N.Y.-based company saw its net sales for the quarter ending March 31 increase 27% to a quarterly record of $35.9 million as compared to $28.2 million for the same period last year. Its recurring service revenue (RSR) for the quarter increased 35% to $12 million as compared to $8.9 million for the same period last year.
Recurring service revenue now has a prospective annual run rate of $49.9 million based on April 2022 recurring revenues. Meanwhile, Adjusted EBITDA for the quarter was $5.2 million as compared to $5.5 million for the same period a year ago, a 5% decrease, due to increased costs from the supply chain situation.
Richard Soloway, chairman and president, comments, "Our third quarter of fiscal 2022 generated strong revenue growth, with the highest sales for any quarter in the company's history of $35.9 million, representing a 27% increase over last year.  
Both equipment revenue (up 23%) and recurring service revenue (up 35%) contributed to this sales growth. This was the sixth consecutive quarter of year-over-year sales growth. Our recurring service revenues now have a prospective annual run rate of approximately $50 million based on April 2022 recurring service revenues."
Napco's gross margin for recurring service revenue was 87% for the quarter, which compared to 86% for the same period last year, but it was the margin on hardware has excited Soloway.
"I was very pleased to see our gross margins on hardware increase to 17%, more than double last quarter's hardware margin of 8%. Clearly the hardware margins continue to be affected by the ongoing impact of supply chain constraints. However, our strategy to temporarily sacrifice hardware gross margin by purchasing components at higher prices so that we can continue to manufacture radios, which lead to continued high margin recurring revenue for each radio installed and operating, is working.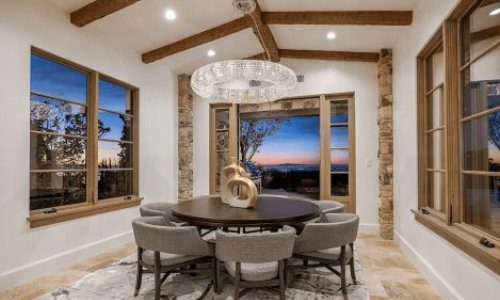 As a custom integrator, lighting is in demand. Effective communication, education and showcasing the value proposition of LED light fixtures in conjunction with integrative control systems are the keys to overcoming challenges and closing sales in this specialized market. Join us as we discuss the future of digital lighting and control with David Warfel from Light Can Help You and Patrick Laidlaw and Mark Moody from AiSPIRE.
Register Now! 
"Radio sales and activations continue to be strong. This along with certain strategic price increases and continued strong revenue have allowed us to expand our overall gross margin versus last quarter and beat street consensus estimates for Q3 on Revenue, EPS, Net Income and Adjusted EBITDA. In addition, our overall gross profit increased 27% to $14.6 million as compared to last quarter ($11.4 million) and 13% compared to last year's Q3 ($12.9 million)."
Soloway says electronic component suppliers are in the process of ramping up their capacity. He believes that once this occurs, part prices will become more normalized and Napco will see a gross margin increase.
"Our commercial radio and fire alarm business, and the RSR associated with each, continues to significantly increase as commercial buildings must be kept secure. Additionally, the commercial fire alarm business is a mandated, non-discretionary business which means, in order to receive a certificate of occupancy for a building, a fire alarm system is mandatory and must always function in compliance with fire codes.
"Because of the essential nature and high profitability of this sector, the commercial fire alarm business continues to be one of the key areas on which we focus our resources," he adds.
Despite the solid sales growth in Q3, Soloway says Napco's ability to fully meet the strong demand for products continues to be constrained by the ongoing supply chain challenges, electronic component shortages and logistics delays.
"Napco's delivery performance has been excellent during these very difficult times. However, these aforementioned constraints have slowed the pace of revenue realization and have led to historically high backlog levels which may continue throughout calendar 2022, particularly for electronic products.
"The strong sales performance during Q3 was accomplished, in part, because Napco continues to remain focused on aggressively managing these logistical challenges to ensure that we remain well positioned to meet the needs of our customers. We continue to manage these issues by re-engineering products, developing alternative and lower cost supply sources and delivery methods and continuing to work closely with our customers and suppliers to navigate through these extraordinary times," he says.
Napco has $47.4 million in cash and no debt.
If you enjoyed this article and want to receive more valuable industry content like this, click here to sign up for our digital newsletters!