In September 2011, while on a combat operation in Afghanistan, Master Sergeant Joseph Deslauriers, an Explosive Ordnance Disposal (EOD) specialist, was in a mine resistance vehicle conducting a post-blast assessment of an improvised explosive device (IED) explosion. In an effort to get a closer look at the damage done by the IED blast, Deslauriers dismounted and unfortunately stepped on a secondary mine. The explosion that ensued resulted in Deslauriers losing both legs above the knee, and his left arm at the elbow.
Deslauriers, who carried out two tours of duty in Afghanistan and served in Iraq, Kuwait and Kosovo, was immediately evacuated to National Naval Medical Center in Bethesda, Md. Eventually, Deslauriers was medically retired from the US Air Force, and his hope was to return to his home base of Hurlburt Field/Eglin Air Force Base in the Fort Walton Beach/Destin area of Florida to raise his family.
It was a good plan, except for one problem: where would they live? After all, as a triple amputee spending a great deal of time in a wheelchair, Deslauriers would understandably experience serious mobility and accessibility issues.
Deslauriers' story eventually reached an organization called Building Homes for Heroes (BHH). Headquartered in New York with a central office in Orlando, Fla., BHH is committed to rebuilding lives and supporting the brave men and women who were injured while serving the country during the time of the wars in Iraq and Afghanistan. The organization builds or modifies homes and gifts them, mortgage-free, to veterans and their families.
BHH gifted the Deslauriers family with a home in Florida in October of 2014. The home is fully equipped with a wide range of technological devices to help make Deslauriers' life more manageable. The technology is provided free of charge through a long list of partner companies – a veritable Who's Who of the smart home world – who support the organization's mission.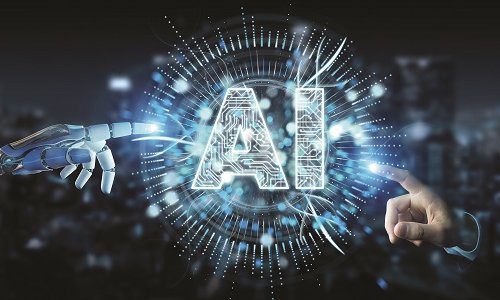 In an era where crime continues to evolve, relying solely on AI-based solutions proves insufficient in preventing sophisticated threats and false alarms. The webinar will emphasize the paramount importance of human judgment and intuition in tandem with AI technology to create a truly complete security solution. Our session will explore how Deep Sentinel's revolutionary approach combines the best of both worlds—advanced artificial intelligence and the presence of highly trained human guards. Together, these elements create an unparalleled level of protection for residential and commercial properties alike. Join our panel of esteemed lighting experts that will dive into why it's time for integrators to rethink their role in the outdoor lighting industry.
Register Now! 
Kwikset, a manufacturer of residential locks in the United States, is one of those companies. They have been working with BHH for over seven years, providing an extensive list of products to the BHH houses. Smart, electronic locks are the most sought-after products, but the company also supplies mechanical locks, door hardware, and handlesets, all designed to make the recipients' homes more comfortable, convenient, and accessible.
Smart Locks Help Keep New Home Safe and Secure
Deslauriers, who started a home-based, laser engraving business, has two SmartCode 914 locks – one on his front door, the other on the door in his garage that leads directly into the house (which serves as his primary access point). Both locks are connected to a Clare Controls home automation hub, which also helps Deslauriers manage his lighting, AV system, security system – all the devices in his impressive smart home ecosystem. Through this home automation system, all his devices can be controlled via smartphone, tablet, or with voice control through Alexa.
"The whole ease of being connected to the home automation system and not having a physical key is obviously a huge advantage," says Deslauriers. "Not only can I control the locks with my smartphone or tablet, I've also got them set up to work with Alexa. So now I've got voice control, which makes things even easier.
"As a triple amputee, I am in my wheelchair the majority of the time," he explains. "Think about how difficult it is for the average person who's carrying a briefcase, maybe a cup of coffee, a laptop, and trying to get to your key. It would be even more difficult for me, since I've only got one hand, and I use it to drive my chair. With the Kwikset lock's keyless entry, I don't have to worry about dropping anything."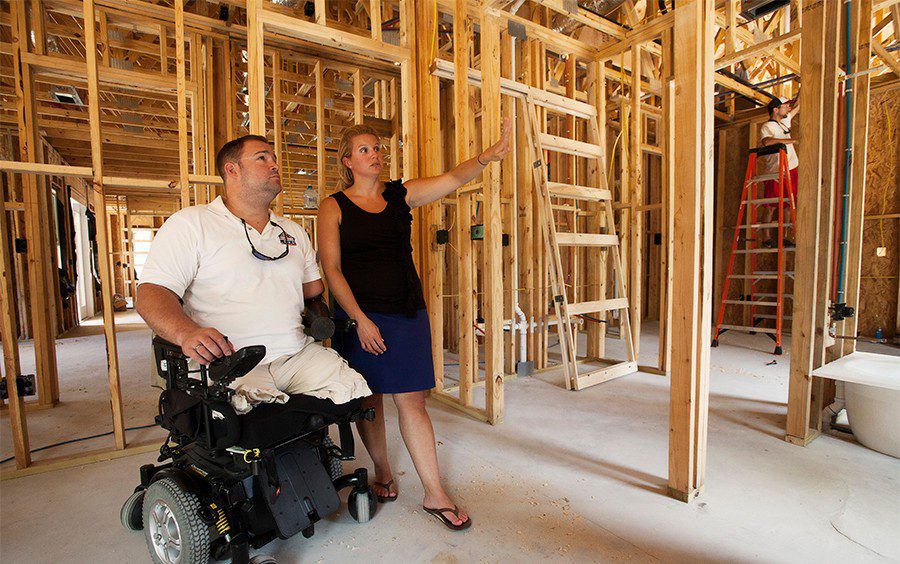 Deslauriers is especially enthusiastic about the customized "scenes" that can be set up through the Kwikset locks.
"I've got scenes set up for when I leave the house, when I come back, when I go to sleep, everything," he says. "And I can do it through voice or smartphone.
'For example, with Alexa, I can say 'Joe leave', and it will turn off the lights, lock the front door, open the garage door, whatever I design it to do when I leave the house. If I'm driving up to the house, I can log on with my phone, hit one button, and it will unlock the front door, turn on lights, turn on the TV. My night scenario locks both doors, shuts off the lights, turns off the TV, everything. It just makes things a lot easier for me."
Convenience is Key for Deslauriers
In the end, the locks – and the whole system, for that matter – take care of things that would be inconvenient for most people but would be far more inconvenient for Deslauriers.
"If I forgot to lock the door at night and had to get out of bed, it would obviously be a bigger deal for me to take care of it. Or if I drive the street and am not sure I locked the door, I would need to drive back. Now I can just pull the locks up on my phone and easily check them.
"It's especially helpful with me having short-term memory problems," he said. "Many times, I'm not sure if I've shut off a light or locked a door. It just saves me a lot of time, energy and frustration.
When it comes to the locks, it's not just about making life easier for Deslauriers. The entire family benefits as well.
"For the kids, I don't need to worry about them losing a key because they each have their own code planted in their brains," he says. "For anyone who needs to come to the house, whether it's caregivers or service people, I can give them their own time-sensitive code then take them away whenever necessary.
"For Building Homes for Heroes, the primary focus is on the "wounded warrior." But obviously, my whole family lives in the home provided to us by BHH. Whatever makes it easier for me, makes it easier for the whole family, and vice-versa," comments Deslauriers.
If you enjoyed this article and want to receive more valuable industry content like this, click here to sign up for our digital newsletters!