The NSCA Education Foundation will host its first virtual fundraiser this Thursday, December 3rd to celebrate its 20th anniversary and raise funds to support ongoing industry initiatives.
After cancelling three planned fundraising events in 2020, "Cheers to 20 Years" is a completely online experience being held on Dec. 3 from 4:30 to 6:30 p.m. ET
Led by emcee and host Tim Albright, founder of AVNation, "Cheers to 20 Years" will kick off with a virtual happy hour where attendees will be able to make a signature cocktail designed exclusively for the NSCA Education Foundation by Iowa-based Cedar Ridge Winery & Distillery.
Throughout the evening, short video clips will highlight the stories of those impacted by Ignite and PASS K-12 initiatives. Attendees will also enjoy short performances by industry bands and "celebrities."
More About 'Cheers to 20 Years'
Live and silent auctions will also help the NSCA Education Foundation reach its $54,000 fundraising goal for the event. Items up for auction include:

CE Pro's Email Newsletters deliver timely news, industry-leading content, product information, and downloadable resources directly to your email inbox.
Sign Up Today!
AtlasIED Atmosphere solution
AXIS C1410 Network Mini Speaker
Bose S1 Pro System
Cedar Ridge Winery & Distillery Bourbon Basket
Harman JBL EON One Compact PA
Legrand Vaddio HuddleSHOT
QSC Powered Speaker
Belden, Biamp, Cleerline, FSR, Liberty AV, NEC, Shure, Solutions360 and Xilica are also supporting "Cheers to 20 Years" through financial donations.
"The pandemic may have changed our plans for the NSCA Education Foundation this year," said NSCA executive director Chuck Wilson in the announcement, "but the organization still works every day to support important initiatives like PASS K-12 and Ignite.
"'Cheers to 20 Years' will help us raise funds so we can ensure that the Foundation's work continues," he said.
All industry professionals and their guests are invited to attend "Cheers to 20 Years" to enjoy the entertainment, learn more about the NSCA Education Foundation, bid on auction items, and make tax-deductible donations (thanks to the CARES Act) through the online portal.
---
The Auction Items (from NSCA):
---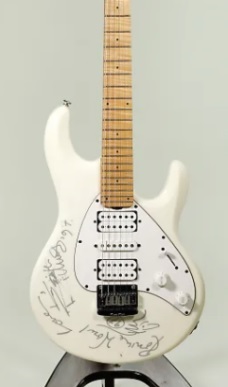 Signed Rolling Stones Guitar: starting bid – $5,000
This Ernie Ball Music Man Silhouette was purchased by Jim at the 1997 Casey Lee Ball Classic fundraiser run by Casey's dad, Sterling Ball from Ernie Ball, in support of pediatric kidney research at UCLS Medical Center.
This guitar is signed by The Rolling Stones and currently setup with D'Addario XT 10-46 Electric Strings and comes with the original hard shell case.
Proceeds from the sale of this instrument to The NSCA Education Foundation to fund scholarships and the support of the NSCA Ignite and PASS programs. Note: Sterling Ball is Ernie Ball's son, and Former CEO of Ernie Ball & Musicman & Co Inc.
½-day guided fly fishing for two on the Provo River near Park City Utah: Starting bid – $175
Listed as one of the top 10 trout fishing rivers in the US, with an average of 3500 trout per mile, you're bound to have a wonderful time on the Provo River.
In addition to the ½-day guided fishing, you'll get to enjoy dinner with the Salt Lake City Domotz team at your choice of restaurant in the Park City area.
Note: if you don't want the Domotz Team with you, you'll need to bid extra! Dates can be worked out. You find the way to get here and location to stay. We look forward to seeing you!
"We are hopeful that you'll catch a larger fish than that one JB caught. No worries, he will not be your guide for this trip." Note: Windy City Wire has donated a $100 gift card to go towards the Fly Fishing trip to help cover travel cost
Bose Noise Cancelling Headphones 700 UC: starting bid – $160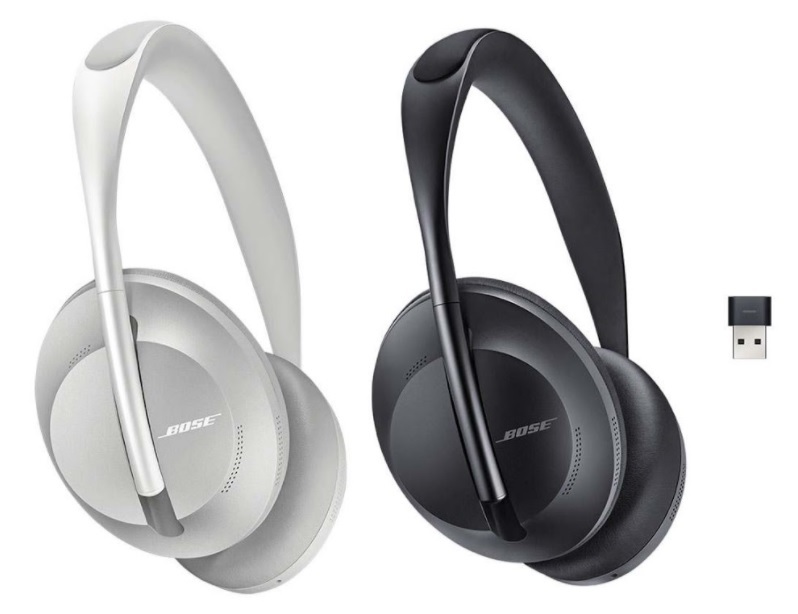 Now, the world is your conference room. Bose Noise Cancelling Headphones 700 UC equip you for better collaboration in the workplace and beyond: home office, remote, open office, and everywhere in between.
An adaptive microphone system helps you turn any space into a meeting place, isolating your voice so you sound like yourself. Say goodbye to the mute/unmute shuffle and coworkers constantly asking "… are you there?"
Eleven levels of noise cancellation let you personalize what you hear from your surrounding environment — from virtual silence to open and ambient. And the included Bose USB Link Bluetooth® module provides a reliable wireless connection, so you can quickly jump on calls and easily switch between devices.
Enhance the audio experience with third-party cloud services such as Microsoft Teams, Google Meet, Zoom, and more.
With Bose Noise Cancelling Headphones 700 UC, you can stay focused, minimize distraction, collaborate with confidence — and work better, wherever.
JBL Eon One Compact: starting bid – $190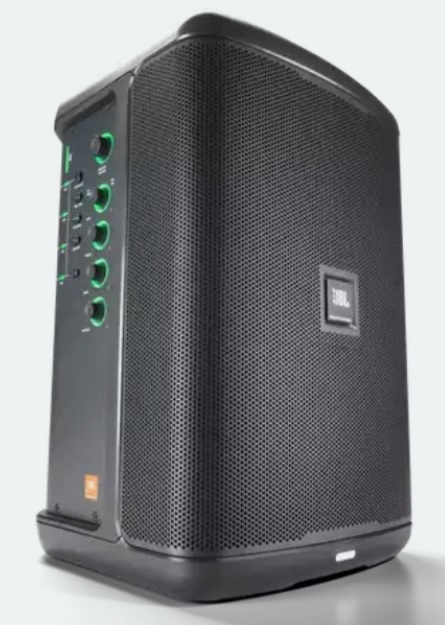 Go Smaller, Lighter, Louder The days of sacrificing sound system power and performance for portability are over.
The JBL EON ONE Compact packs a professional-grade speaker, a full-featured 4-channel mixer and Bluetooth control into our most compact battery-powered PA, weighing in at just 17.6 pounds.
Sound your best in seconds with premium effects and presets that you can customize right on your phone or tablet using the JBL EON ONE Compact Control app—no engineer needed.
Presenters, fitness instructors and emcees will appreciate EON ONE Compact's ducking feature, which lowers background music volume when speech input is detected. Peer-to-peer Bluetooth lets you broadcast music playback. And with the EON ONE Compact's tool-free, swappable 12-hour (max) battery, you'll keep the party going long after the sun goes down.
Whether you're a singer/songwriter, DJ, presenter, fitness instructor, or you just want to enjoy amazing sound on the go, get ready to #PlayAnywhere with JBL EON ONE Compact.
1 round of golf and lunch with Frank Pisano, VP of Sales at BrightSign: starting bid – $120
Frank Pisano, VP of Sales at BrightSign, will come to you for a round of golf, lunch and a cocktail. You'll play at a country club in your region at an agreed upon time when it's mutually determined to be safe to travel again. Don't golf? No problem. BrightSign will be happy to provide a lesson from a golf pro.
A quarters worth of case studies with Supervox: starting bid – $630
Share your successes with prospective customers. We'll write and design a quarter's worth of case studies – one a month, for three months. You choose the topic. We will:
interview the people who made it possible
write it up compellingly in the format of your choice (or, if you choose, in a format we'd suggest)
design it in a PDF that can easily be adapted to a web page as well
Cedar Ridge Bourbon Basket: starting bid – $45
Bottle of Cedar Ridge Straight Bourbon Whiskey
Bottle of Cedar Ridge Nine Sixty-Five Red Wine
Cedar Ridge Branded Bar Kit: Cocktail shaker, bar spoon, jigger, strainer
Cedar Ridge Magnet
RSVP for the NSCA Education Foundation "Cheers to 20 Years" at nsca.home.qtego.net.
For more information about the event, to donate, or to register, contact NSCA events manager Savannah Washburn at swashburn@nsca.org.
---
This article originally appeared on our sister publication Commercial Integrator's website.