InfoComm 2021 is on the horizon this month in Orlando, Fla., and custom integrators continue to branch into the resimercial or commercial market sectors.
With skill sets such as designing and installing AV distribution among those that transition very well from residential to resimercial, CE Pro asked InfoComm exhibitor Just Add Power's Taft Stricklin and one of their dealers, Ivan Brownell of Fortuna, Calif.-based TecHome Innovations, to address some FAQs about exploring these new opportunities.
CE Pro: What are the biggest differences in the process for winning a project in, say bars & restaurants, than a residential project?
Ivan Brownell: The biggest difference is that you're bidding on a project at all. In most residential projects, the client has come to you and there isn't a bidding process involved. In addition, instead of a single person or couple, you'll be presenting to a group of people that will be making decisions, like a committee or board group. So you need to prepare accordingly and include as much detail as possible in your proposal.
For commercial projects, I always do a full write-up with a complete design and flow chart. Part of this process includes making sure everything is planned out so you are prepared for absolutely anything. Do a detailed site survey to identify potential installation problems; sit down with the customer and explore their expectations for their system in terms of sources and control; and build everything out on paper first.
Finally, keep in mind that on commercial jobs the AV integrator is going to be the last to do their work, and often won't be left with enough time. It's important to let the customer know exactly how much time you're going to need and that it's on the work schedule with the contractor.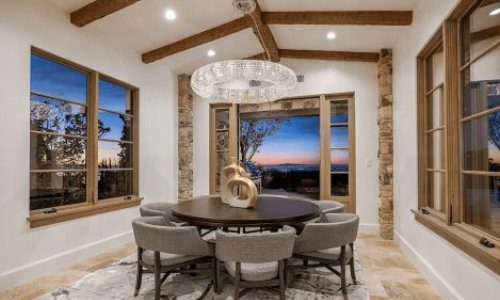 As a custom integrator, lighting is in demand. Effective communication, education and showcasing the value proposition of LED light fixtures in conjunction with integrative control systems are the keys to overcoming challenges and closing sales in this specialized market. Join us as we discuss the future of digital lighting and control with David Warfel from Light Can Help You and Patrick Laidlaw and Mark Moody from AiSPIRE.
Register Now! 
Taft Stricklin: Commercial projects tend to adhere more to the letter of the law. Basically, if you say a project is going to cost $25,000, it cannot cost a dollar more without a change order. And there is very little room for project flexibility. Everything needs to be drawn out and planned ahead of time, down to the wire ties.
Residential projects, on the other hand, tend to go with the flow in terms of time and materials. You're often working with the homeowners, and they will make changes on the fly based on any number of reasons.
CE Pro: Who are the primary points of contact on these projects?
Brownell: It's 50/50 between business owners and contractors. While you may be working for the contractor and there are certainly logistics to discuss, it's imperative to communicate with the owner and staff, because ultimately they will be the ones actually using the system. Their input is critical to a successful installation.
Stricklin: It varies by the project. It could be the franchise owner, business owner, project manager, or the general contractor. I've seen projects where the business owner is very hands-on and involved throughout the entire process, and others where you never even meet them.
CE Pro: What aspects of the installation and design work are similar to a residential integrator's skill set?
Brownell: The installation and design work are extremely similar. The only differences are that there are more safety requirements in commercial environments, and there may be more engineering-related issues due to heavier equipment.
For example, while ceiling speakers only weigh about 10 pounds in the home, they might weigh 800 pounds in a commercial environment. If you're hanging something that heavy from a ceiling or purlin, you need to know it's engineered to handle the load. If it isn't, then you'll need to figure out how to ensure that it can.
Stricklin: You tend to run into many of the same headaches, whether it's structural issues with the building or a steady stream of change orders. In both you're hanging displays and projectors, programming control systems, and integrating different technologies with each other. The only real difference is at the end. In residential projects, you typically only have to teach a family how to use the system. In a commercial project, you may need to train 40 people to use it; so it's critical that the system be simple to understand and operate.
CE Pro: What are typical time frames, timelines, milestones, etc. during a project that integrators can expect?
Brownell: It really depends on the size of the project. A simple video wall might only take two days, while a bar remodel could take a couple weeks. A complete AV upgrade in a larger facility like a casino could take two or three months.
Stricklin: Before COVID, I would see projects go from inception to completion in a much shorter timeframe than today; maybe two weeks when everyone was running as fast as they could against the deadline. Of course, there were also those projects that would get drawn out for years, and those have become more common over the last year or so.
Another thing we're seeing more of is add-ons to existing systems, like video walls in bars and nightclubs. This is a fairly simple thing to achieve, so the turnaround time is really fast.
CE Pro: What are some of the biggest physical challenges to a bars & restaurants installation?
Brownell: That really depends on whether or not the establishment is open. If it's closed, there isn't much in the way of physical issues. However, if it's open, working around patrons can be a huge challenge. So you have to accommodate the establishment's schedule.
For example, on a recent project at a casino, driving a lift around slot machines and patrons was simply too difficult. So we did most of our work in the morning when business is slow. When they started getting busy around 1, we packed up and left or went to a section that isn't occupied.
Stricklin: COVID has made everything more difficult [logistically] … that really drives home how much the world has changed, at least temporarily.
CE Pro: Any common 'unexpected' events/pitfalls/issues that crop up on a project?
Brownell: Other than speaker clearance issues, the biggest thing is changes to the project's timeframe. When a project is close to being complete, people begin to get impatient. Unfortunately, that is when AV integrators show up to do their work. So there is already pressure to finish up as quickly as possible.
It gets worse if somebody else on the project is ahead of schedule and the contractor tries to change the timeline accordingly to open the establishment early. So integrators need to be firm on getting the time they need and insist that it be included on the construction schedule. If they don't, there's a good chance it won't be.
Stricklin: You can't really predict which issues are going to pop up, but you can be sure that several will. To avoid them causing problems, it's imperative to get everything in writing and signed. For example, a general manager may think the 75-inch displays you are hanging look too small on the wall, and ask you to put up 85-inch ones instead. If that change isn't in writing and signed off on by the proper people, you'll almost certainly end up eating the price difference.
If you enjoyed this article and want to receive more valuable industry content like this, click here to sign up for our digital newsletters!