Hybrid work is here to stay, according to experts, and videoconferencing and collaboration technologies will be at the heart of modern workplaces. "AV is having a much bigger impact on how we work together, and that is a good thing," Scott Kroeze, executive vice president of sales at Spinitar, says.
Prior to the COVID-19 pandemic, many integrators were focused on outfitting huddle rooms with the latest AV technologies. Now, post-pandemic, integrators aren't just seeing an increase in huddle rooms or boardrooms anymore; instead, technology must occupy any space that can be utilized for a meeting.
Work is no longer associated with a physical location. "Now, every space is a meeting space," Alex Peras, director of UC and corporate development at Crestron, says. "You have personal office spaces in your house, [and] you have personal office space at your desk in the office. Maybe you have a desk in the office, or maybe you have a hot desk because the organization decided to reorganize. So, the hot-desking capabilities, as well as small, medium, large and high-value spaces, are extremely important," he adds.
Integrators Should Focus on Audio First
Integrators should continue to focus on improving audio in meeting spaces first, only then turning to video. "If you don't have good quality audio, you don't have a meeting," Nancy Knowlton, president and CEO of Nureva, said in a Commercial Integrator webinar on achieving full room audio coverage for hybrid work. "If people can't clearly hear the conversation in the room, they can't fully participate. Excellent quality audio is non-negotiable; it's like air and water — it's essential."
Integrators should seek technologies with acoustic echo cancellation and that have enhanced volume-control capabilities to ensure that different-sized spaces receive clear audio.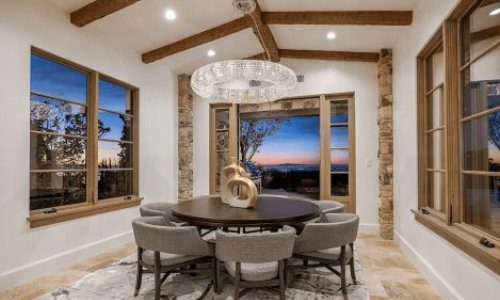 As a custom integrator, lighting is in demand. Effective communication, education and showcasing the value proposition of LED light fixtures in conjunction with integrative control systems are the keys to overcoming challenges and closing sales in this specialized market. Join us as we discuss the future of digital lighting and control with David Warfel from Light Can Help You and Patrick Laidlaw and Mark Moody from AiSPIRE.
Register Now! 
When it comes to video, Peras says, "We're seeing a ton of adoption of videoconferencing specifically within cameras." He cites the experiences we're seeing with both Teams front row and Zoom Rooms Smart Gallery. "The capabilities that are being built into the cameras right now are really impressive," Peras adds. "They've been rapidly increasing for the last year, but even more so now. We're going to see a lot of new features and new products coming out to market."
Minimize Time Onsite With Remote Monitoring, Management
Integrators can minimize time on the job site by utilizing remote monitoring and management tools. Crestron's XioCloud allows integrators to preconfigure devices before stepping foot onsite. "You can pop in the serial number and the MAC address to configure the system, and then, when it gets plugged in, we can push the settings to the device when it gets to the network," Peras says. "A majority of the configuration is done before you go." He adds, "We're trying to optimize the amount of time that you're in the office, setting it up, versus when you're remotely configuring it."
Crestron's XioCloud allows users to see the full touchpanel in a room via the cloud. "You can click buttons on the touchpanel just like if you were sitting right in front of it to join a meeting [or] to get something started," Peras explains. "It works really well if you're managing a space remotely; also, if you're troubleshooting something, and you don't understand why it's not working, you can dive into it to understand…what's going on with the system."
Peras adds, "Crestron has a really strong package of APIs to control devices, and we have those available to customers to basically create the experiences that they want. So, integrators can heavily utilize that as they're building out their environments for the future of hybrid work."
Be Flexible & Don't Be Afraid to Differentiate
When looking into technology for the future of work, Peras recommends keeping flexibility front of mind. "Having the ability to be flexible and modular, especially in the ever-evolving technology-innovation time warp that we're in right now, [is important]," he says. "The ability to change speakers, microphones, cameras…that's important as you're looking to invest in technology in the future."
"Corporate culture tends to be a bit more performance-/profit-/budget-driven. And, at times, I see that culture influence AV," Spinitar's Kroeze says. "If you are on your toes and ready to execute with sound business principles, then you have an opportunity to differentiate in this vertical."
Kroeze continues, "The corporate vertical tends to be more flexible and creative with its finances. Integrators often miss out on favorable financial opportunities as we just don't engage deep enough on this topic. From subscriptions and leases to deposits and terms, favorable options are on the table if we take the time to educate ourselves and the customer."
---
Alyssa Borelli is the Web Editor for CE Pro sister publication Commercial Integrator, where this article first appeared, and sister site MyTechDecisions.
If you enjoyed this article and want to receive more valuable industry content like this, click here to sign up for our digital newsletters!