There is no better proof of residential integrators migrating into the commercial space than AtlasIED. The company has traditionally focused on commercial integration companies but noticed something peculiar following the launch of its new AtlasIED Atmosphere digital audio platform, which debuted in July 2020 via a virtual introduction due to the pandemic.
AtlasIED Atmosphere is a digital audio platform suited for use in restaurants, bars, hotels, school campuses, houses of worship, retail establishments, and other commercial environments. The platform supports a suite of products that act as a gateway for residential integrators getting into commercial because it is "dramatically easier to configure, install and operate than traditional digital audio systems," according to the company. In development for two years, AtlasIED Atmosphere is modular and scalable, while at the same time offers high-quality performance to support a range of commercial applications."
The virtual debut back in July 2020 was a big live broadcast from St. Louis.
"We started seeing dealers' names showing up on purchase orders from distributors that we hadn't heard of," recalls Michael Peveler, vice president of sales at AtasIED. "It was pretty unusual to have these resellers' names popping up, so we started doing some digging and find out who these people are. What we discovered is that in many cases they were residential resellers who have crossed into commercial business."
"We started following up with these dealers and their feedback was that Atmosphere is a really phenomenal product that allows them to do easy residential, retail and hospitality installations and allows them to expand their business," he adds.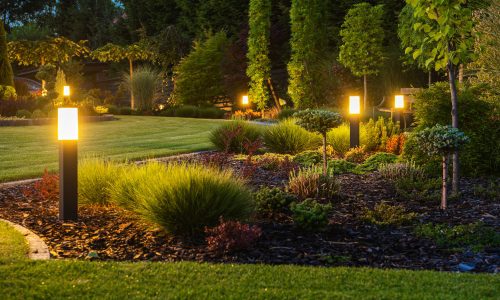 We are thrilled to present a lecture topic that delves into the connection between light and our surroundings, exploring how landscape lighting can transform a space from ordinary to extraordinary. Our keynote speaker, Janet Lennox Moyer, will share her extensive knowledge on the complexities of landscape lighting in design, commissioning, and maintenance and provide participants with the tools to identify good versus bad practices and techniques. Join us for an enlightening session that will unlock the secrets to success in landscape lighting design with one of the industry's most respected experts, Janet Lennox Moyer.
Register Now! 
The Atmosphere platform supports both a four-zone and an eight-zone controller that have four named zone ports that can run 1,000 feet of audio and data. There are also multiple accessory plates and it interfaces from everything from iPad and phones to PCs.
"It has a lot of smarts built into it," says Peveler. "This first iteration of Atmosphere is a platform designed for the novice installer."
He notes that integrators were not happy about having to send an installer away for three days of training to learn how to install a particular piece high-end equipment. That loss of productivity in the business for three days really hurts, he explains.
Among the key features is of the system is the ease of set-up using the built-in Wi-Fi. The system can be commissioned off-site and then taken to the jobsite and connected to the network once onsite.
"This product has a ton of intelligence built into it. It's got a built-in Wi-Fi so if you're doing commissioning for a brewery or a restaurant and the and the network's not up, yet you have a working network [at your office], you can go ahead and do your Commission on the system itself, and then tie it into the network once it's in place," he says.
Built into each Atmosphere DSP (two models are available) are multi-patented algorithms, which enable it to continually learn and adapt to changes in the environment. Through data collected and transmitted by an Atmosphere ambient noise sensor, the DSP comes to recognize patterns.
Atmosphere uses artificial intelligence to analyze and respond to the predictable behaviors of its users, such as consistent commands issued from an Atmosphere volume controller as well as data sent from an Atmosphere ambient noise sensor to the DSP.
Messages uploaded to the Atmosphere DSP as WAV files can be dispatched according to a pre-programmed schedule based on priority or when triggered by an Atmosphere input device, such as a volume/source/zone selector, allowing integrators to customize the system for the users' needs.
"With our ambient noise compensation and sensing, it actually learns just like a bartender who would adjust the audio because the crowd noise gets a little bigger. The system learns that when the noise gets to a certain level, the volume should be moved up," says Peveler.
Atmosphere can also be reset remotely to avoid unnecessary truck rolls.
Adding another layer of customization is a built-in Tilter Filter, helps balance lows and highs for the specific room or zone.
Products currently comprising the Atmosphere digital audio platform include two varieties of digital signal processors (6-input/4-output AZM4 and 10-input/8-output AZM8; two amplifiers (400-watt AZA404 and 800-watt AZA804); six plug-and-play accessories, including wall-mounted audio controllers (single- and multi-zone options); and remote audio inputs (RCA, Bluetooth, and XLR sources); and an ambient noise sensor.
As many as 16 accessories can be daisy-chained to the AZM4 DSP and 20 to the AZM8. The entire Atmosphere lineup has been engineered to integrate with AtlasIED loudspeakers.
Integrators can use the preloaded EQ files in an Atmosphere DSP to tune the speakers for the specific application and environment.
"Partners have indicated to us that it's a really easy product to learn and a really easy product to install which allows them to get in and out of jobs quickly," adds Peveler.
If you enjoyed this article and want to receive more valuable industry content like this, click here to sign up for our digital newsletters!