When Zohir Ramodiya, owner of Mumbai-based Boom AV, was approached by a client renovating a fully-staffed, 4,500-square-foot penthouse, it was made clear to Ramodiya that the client wanted an easy to use home automation system that didn't alter the home's decor in any major way and was easy for staff and family members to understand how to use.
While this is a tall order for any integrator, after remembering a client who had a similar request, Ramodiya showed the penthouse owners how the home's audio, video, networking, HVAC, surveillance and motorized blinds could all be controlled through a single modern smart home platform.
For the project, every effort was made to use products that could either be installed discreetly in walls or ceilings, or could be placed in such a way that they don't intrude on a room's aesthetic design.
"Besides having to prove that the technology would work, this renovation involved an award-winning Mumbai architect and interior designer, so it was clear from the start that aesthetics were going to be a core component of my system design and installation," says Ramodiya.
"The other core request was a club-grade audio system that is simple to operate and performs reliably every day, as the client, like many others, had previous experience with poorly installed or designed automation products."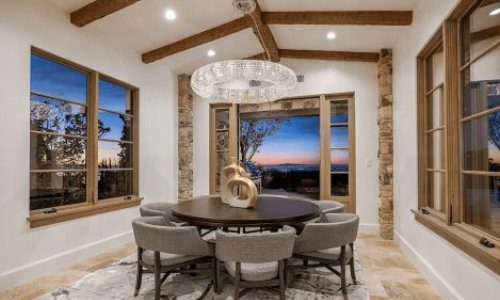 As a custom integrator, lighting is in demand. Effective communication, education and showcasing the value proposition of LED light fixtures in conjunction with integrative control systems are the keys to overcoming challenges and closing sales in this specialized market. Join us as we discuss the future of digital lighting and control with David Warfel from Light Can Help You and Patrick Laidlaw and Mark Moody from AiSPIRE.
Register Now! 
The main living room, with its 20-foot vaulted ceiling, is a prime example of the challenges the Boom AV team had to overcome. The room features a full wall of four floor-to-ceiling windows with thin black dividers between them, which the team used to limit the visibility of two small satellite speakers on thin stands.
Nearby, two hidden subwoofers sit behind flush-mounted grilles under a decorative display case that also houses a Control4-automated waterfall that flows down the wall behind the display. In all the other rooms, which have 10- to 11-foot ceilings, in-ceiling speakers were used to completely remove them from sight.
Easy to Use Control Platform Impresses Family and Staff
For this install, Ramodiya opted for a full Control4 automation system so that the owners and their two children could use their mobile devices and Control4's touch screen Neo TV remotes to manage the home's various subsystems. Connected systems used in the penthouse include lighting, HVAC, surveillance cameras, multi-zone audio in every room, multi-zone video for one TV and two projectors, motorized window shades and the display case waterfall feature.
"These particular clients can use their Control4 app to view live camera footage inside their home to monitor their children's activities while they are away, while I can respond immediately to any urgent concerns no matter where I am. The fact that every function is available to homeowners through a single app is pretty incredible as well, so they can change temperatures and lighting before they arrive home or after they leave, simplifying so many parts of daily life."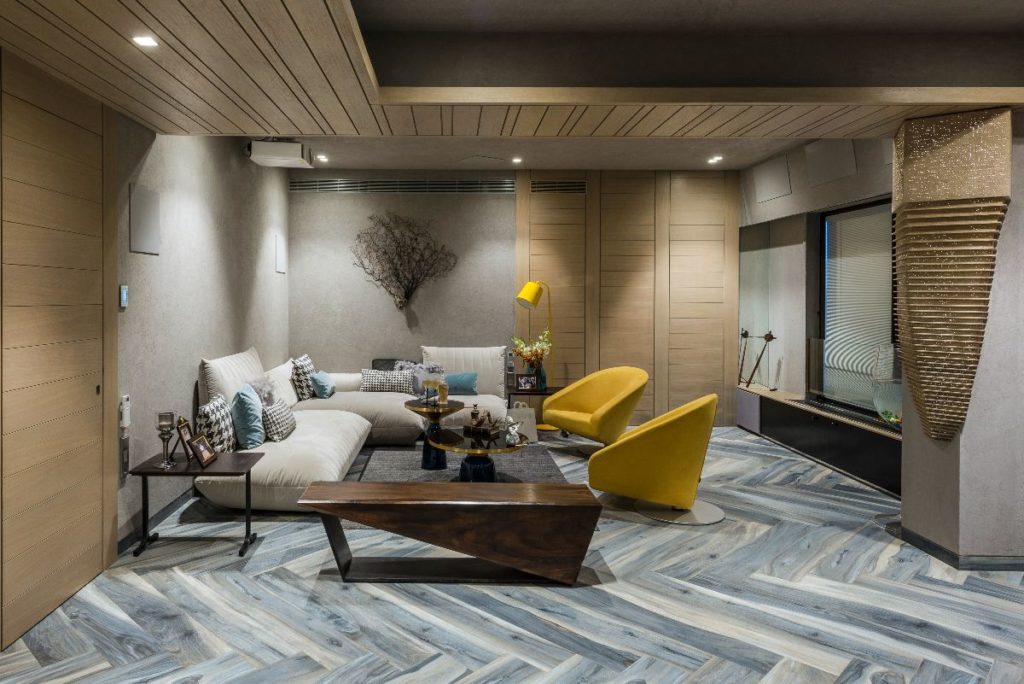 While the adults have full access to the system, their children can only operate specific functions, including audio in each of their bedrooms and the TV in the living room.
"The ultra-high-end audio system is managed through the Control4 interface just like the TVs, window shades and lighting," Ramodiya says.
"This enabled the owners to easily create their own custom scenes, where a single button can activate actions in multiple subsystems to transform an entire space for a particular use, such as watching a movie on the balcony's projector. In that case, the lights can be set to dim or shut off while the projector turns on, the video system automatically sets the pre-programmed source, and closes the window blinds to separate the space from inside lighting. That is exactly the type of functionality that can change minds."
Much like how the homeowners can access the system remotely, thanks to the system providing Ramodiya with remote access capabilities, he is also able to diagnose problems and resolve minor troubleshooting issues without visiting the site in person, a very useful feature for a fully-staffed facility and a key selling point for the install.
"Seeing the final result of this project, and the delight it provides for the family, has proven that [the installed] ecosystem is delivering on the promises of home control in a way that most homeowners simply did not have access to in the past," says Ramodiya.
If you enjoyed this article and want to receive more valuable industry content like this, click here to sign up for our digital newsletters!