Colorado Integrator Learns From Designers, Installs Invisible Speaker Tech at Home
Gabriel Hernandez of Colorado-based integration company EKHO Home Theater says his experience installing invisible speaker tech has changed his outlook on working with designers.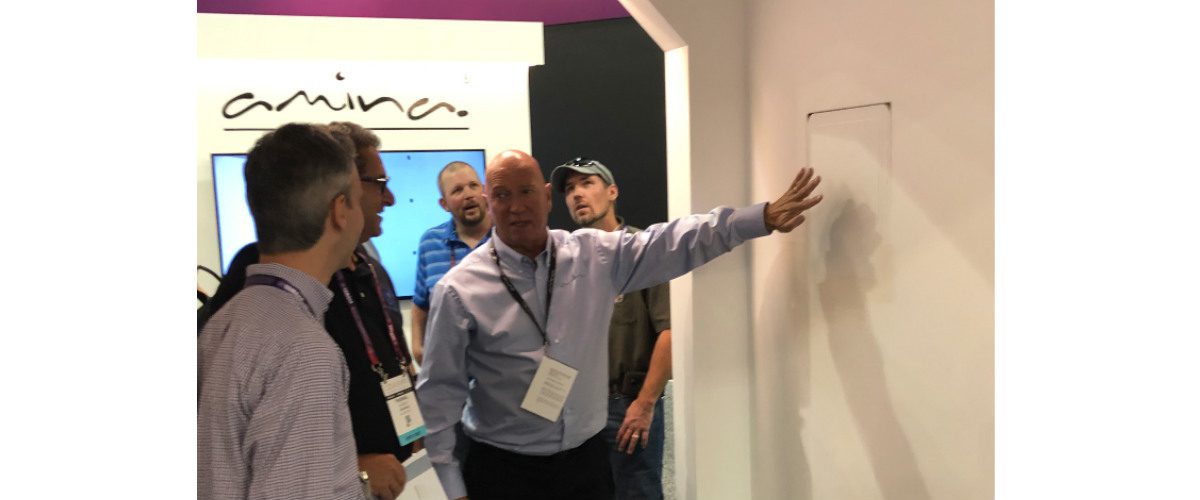 Photos & Slideshow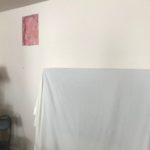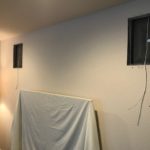 ---
Years ago I had a sobering conversation with an interior designer. There were truly no high fidelity solutions for audio that could disappear into a room; architectural speakers, although low-profile, are still visible intrusions, and automated means to hide speakers felt like overkill. We came to the mutual conclusion that if a client came to me first, fully hiding high-fidelity speakers was likely not on their radar. Conversely, if they approached the interior designer first, then high-fidelity sound altogether was likely not what they wanted.
Aesthetics can be paramount in the design process, but with a touch of art and creativity offered to me as an audio integrator, invisible speaker manufacturer Amina has made it possible to combine design and high-fidelity audio. Whether hidden in the drywall, ceiling, behind plaster, fabric, or a virtual plethora of design materials, Amina has a solution available to integrators.
In order to test the products, we decided to install a few of the products in a demo loft space in my home.
Trying Out a Quick Install
Our first install went off without a hitch, and the process was straightforward. There is always a learning curve with the application of new technology, but we now have gained a very good sense of how to make these speakers work ideally.
We installed the EDGE5i sound panels into the loft space and began hosting listening events for re-modelers and consumers to come and see the products first-hand.
Amazingly, every benefit and characteristic we experienced when we had our first demo at CEDIA Expo 2019 was fulfilled in our own demo room. As promised, clean, pleasing sound radiates from the wall where we installed a pair of Edge 5 speakers, offering listeners a stereo experience regardless of where they are in the room, with no obvious point-source.
One of the neatest things we experienced was that by the nature of the way Amina speakers seem to tune the whole room as an instrument the sound you hear is the same even with your back to the speakers!
Check out the slideshow above to see photos of the install!
---
This story was submitted to CE Pro from the integration company EKHO Home Theater in Castle Rock, Co. All thoughts and opinions therein are representative only of the principal of EKHO Home Theater Gabriel Hernandez.