Central Connecticut State University (CCSU) is a vibrant learning-centered community dedicated to teaching and scholarship … and now, thanks to the help of a New England integrator, eSports. CCSU provides approximately 12,000 students with an education in the liberal arts and sciences, and sparked by the booming interest in gaming recently set out to build a premier eSports facility on its campus.
"We spoke with students who were unplugging their desktop computers from their dorm rooms, walking them across campus, and then wiring them up in a classroom to play," says Dr. George Claffey, chief information officer at CCSU.
"It inspired us to transform an old space into an eSports center that would act as a catalyst for bringing students together."
With the help of Massachusetts-based integration firm Adtech Systems, CCSU collaborated to design a state-of-the-art eSports room, within a time frame of just four months for the resimercial project. Similar facilities have started springing up on campuses nationwide thanks to forward-thinking CIOs like Claffey and intrepid integrators.
With most of the campus already standardized on Crestron solutions, Crestron DM NVX AV-over-IP technology was a natural choice to implement for driving the new space. Despite the newness of this type of project for the integrator, Adtech had a great handle on pushing it forward.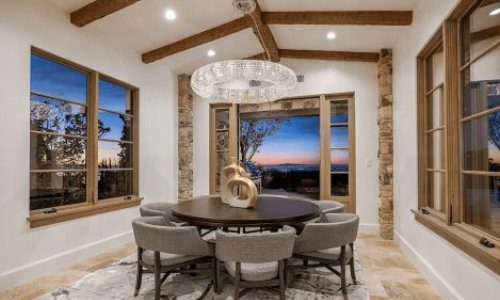 As a custom integrator, lighting is in demand. Effective communication, education and showcasing the value proposition of LED light fixtures in conjunction with integrative control systems are the keys to overcoming challenges and closing sales in this specialized market. Join us as we discuss the future of digital lighting and control with David Warfel from Light Can Help You and Patrick Laidlaw and Mark Moody from AiSPIRE.
Register Now! 
"This project was our first eSports opportunity. Our goal was to make sure that the infrastructure design of the solution was scalable, so the system could grow as the program grows," says Adtech president & CEO Dustin Campbell.
"We approached this like we do any complex design project by working with the client to really outline their vision of what they'd like to accomplish and ensuring that the design helps them accomplish their objectives."
Crestron Connects Gaming Consoles, Streaming Solutions
Inside the CCSU ESports Center, top-of-the-line computers and comfortable gaming chairs are lined up to create individual gaming stations. The center also includes a ShoutCasting booth equipped with a green screen, microphones, and cameras.
Using the booth, students can record, broadcast and conduct play-by-play analyses of games for live streaming platforms such as Twitch. From Microsoft Xbox and Sony PlayStation consoles to Nintendo Switch gaming systems, there's something for every student – and gamers of all abilities – to enjoy.
"George and the team at CCSU are wonderful to work with – they had a strong vision for the project but understood there were many moving pieces to getting it across the goal line on their time schedule.  Having regular interactions, and the processes to execute changes quickly while maintaining quality are key," Campbell states.
Adtech Systems' deployment of Crestron DM NVX technology plays a big role in the state-of-the-art performance at the ESports Center.
The project includes 14 DM NVX encoders/decoders that fuel flawless video content to displays with no latency, which is especially critical in gaming. Crestron's 3-Series Control System, 10.1-inch touchscreens and AMP-150-70 modular power amplifiers were also employed.
According to Adtech, the room display solution consists of:
Four 65-inch display wall mounted on one wall dedicated to local gaming system;
Three wall-mounted displays on another wall dedicated to the Dell PC-based gaming station located in the room; and
A pair of wall-mounted displays to allow messaging about future events to be viewed by student walking by the space. All displays are Samsung models and can be used for gaming content during an eSports competition.
It's facilitated what's now one of the university's largest clubs – the 300+ members of the eSports & Gaming Club partake in a dedicated space to hone their skills for competition in leagues such as the ECAC and Tespa.
"CCSU was one of first 10 college eSports rooms in the country but we didn't know what we didn't know," Claffey says.
"We didn't know how students would consume the content. We quickly learned students wanted their feeds on the big screens to unlock some of the exhibitionism of eSports – it's fun to play in front of an audience. Enabling this required some small software upgrades but thanks to the Crestron NVX we didn't have to run any new wires at all."
ESports Center a 'Down Payment on Future Technology' at CCSU
The importance of the CCSU ESports Center goes beyond the realm of the gaming community, too, making it a truly transformational space on campus.
For one thing, more than half of the student population are commuters, so it's an area for providing natural interaction and common ground to connect. For another, faculty are developing courses in game design, digital storytelling, and character development; while the technology can be eyed for other university endeavors.
"This was an amazing space, but it really was a down payment on future technology spaces on campus that will be primarily academic facilities, like the XR lab we have in progress," Claffey notes.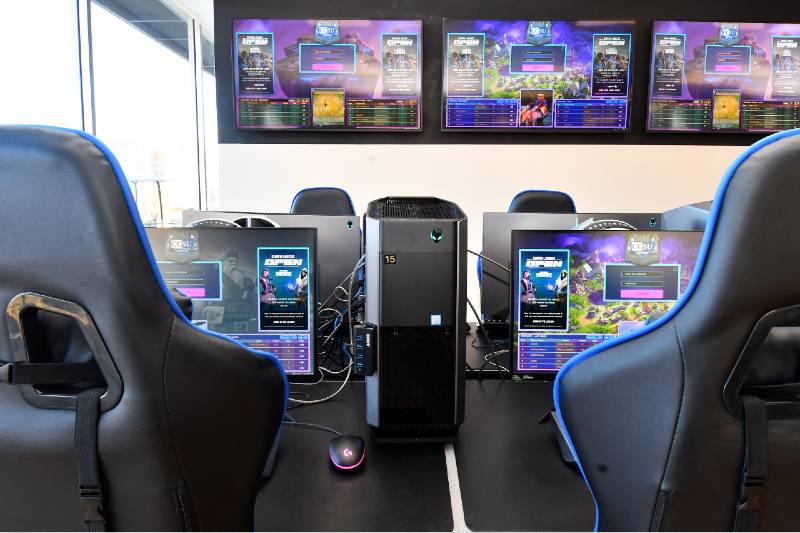 "We've proved that a technology space like the eSports lab can be a tremendous success which builds the trust we need to embark on larger projects. That's kind of the story of eSports – the games are just entry points into much larger technology conversations, whether that's a student turning their interest in gaming into a career in game development, professors using eSports technologies to create experiences students otherwise wouldn't receive, or CIOs like me using eSports as a foundation for other projects."
When it comes to the university's technology, the center has solidified Crestron's standing as the infrastructure backbone, as the IT department made it standard for AV integration across the CCSU campuses.
All renovated classrooms and lecture halls now feature Crestron AirMedia wireless presentation technology and an all-in-one 3 Series DigitalMedia Presentation System.
Students and professors can present wired or wirelessly from their laptops and mobile devices, which stakeholders say has fostered a more dynamic and collaborative learning environment. Overall, Claffey states that CCSU's appreciation of the positive impact technology has on the university continues to expand.
Meanwhile, Adtech Systems learned lessons along the way about how an eSports project can fit into an integrator's resimercial solutions portfolio for those looking to add proficiencies and tackle larger-scale work.
"It's really important to have a strong solution architect involved in the project," Campbell says.
"Michael Blanchet from our team worked closely with George and his team to really help translate what George was trying to accomplish in an elegant and reasonably intuitive system. This is not something you want a salesperson to design and then hand off to engineering after the sale. Using a video-over-IP solution allows for the system to be updated easily with little limits on expansions."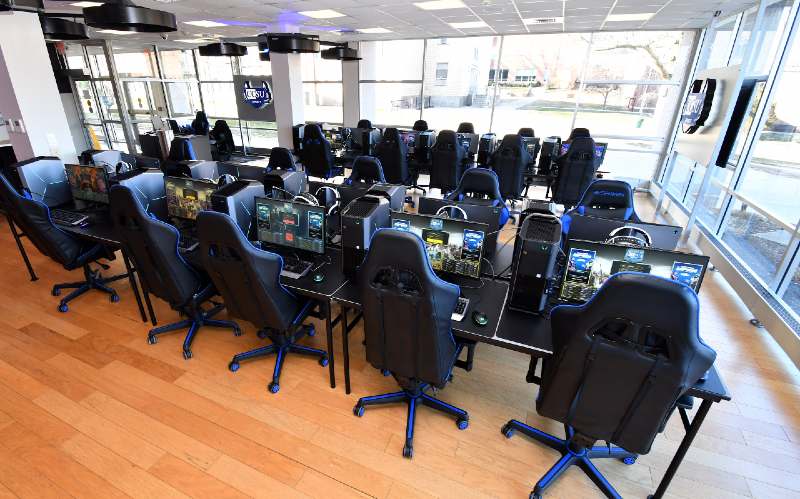 If you enjoyed this article and want to receive more valuable industry content like this, click here to sign up for our digital newsletters!