Infineon Technologies Partners with Amber Solutions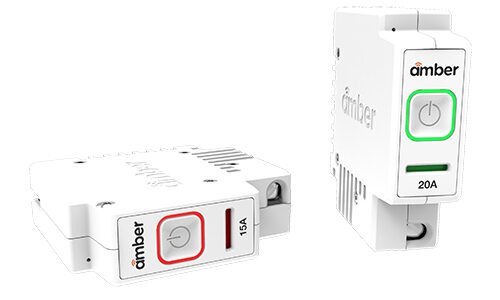 Infineon Technologies and Amber Solutions, have announced an alliance on a range of silicon opportunities anchored around Amber's digital control of electricity with embedded intelligence.
The collaboration includes two main tracks of effort starting this year. The first track will focus on upgrading the power management architecture in specific product categories, like smart circuit breakers, light switches, outlets, and others, to Amber and Infineon silicon-based solutions. Such categories will benefit from Amber's intelligent, dynamic power management in a small silicon chip in combination with Infineon's superior power switch and control technologies, which are ideally suited for these applications. The second parallel track will explore the integration of some of Amber's proprietary architecture with certain Infineon product roadmaps to enable unique and beneficial solutions to the general market.
"Our alliance with Infineon is a very strategic inflection point for Amber in the transformation and upgrade of every electrical end-point in all residential and commercial buildings to a modern silicon architecture with embedded intelligence," said Thar Casey, CEO, Amber Solutions.
Preet Sibia, vice president, power and sensor systems division, Infineon Technologies Americas Corp., notes the newly announced partnership will foster product and solution advances in the electrical industry.
"Infineon's significant market footprint, technology portfolio and customer base as one of the largest silicon providers in power, sensor systems, connected secure systems, industrial power control and more, makes this alliance quite compelling for accelerating the opportunity for solid-state electrification.""Our teams at Infineon see tremendous opportunity with Amber's breakthroughs," comments Sibia.
"They are addressing a tremendous opportunity in the market, and we are excited about how Amber's innovative architecture matches up with our multiple product offerings in power, control, compute, sensing and security. This combination will provide value to our end customers' products in ways previously not possible. We believe the replacement of mechanical-based electrical components is now becoming feasible and we see the combination of Amber's breakthroughs and our superior switch technology as an important foundation for its wide-spread adoption."
Amber's technology advancement in the digital control of electricity in a fully silicon-based architecture is said to enhance the reliability, performance, power delivery capabilities, and embedded intelligence possibilities in circuit breakers, wall plugs, switches, and other electrical products. By replacing traditional bulky and expensive magnetic and mechanical components, the companies state that Amber's solution frees up cost and significant amounts of space, which is strictly constrained in many of these applications by standard form factors of circuit breaker panel slots, and wall plug and light switch boxes. 
The product-specific exploration efforts by both companies will apply these Amber silicon advantages to large established 'old tech-based' categories creating an intelligent transformation. As an example, Amber's silicon-based architecture for circuit breakers will enable a wirelessly connected retrofittable breaker to offer great advantages beyond over current protection such as tripping 3,000 times faster than conventional products, elimination of AFCI and GFCI nuisance trips, premium embedded surge, wireless reset, energy metering, and more. 
"We evaluated Amber's technology and see the disruptive and competitive advantages it can enable in the market for electrical products," adds Mitchell Davis VP Connected Home at Jasco, an electrical products company that designs and develops innovative products to simplify your life and connect your home.
"We fully support Amber's alliance with Infineon and are excited to see the results of their work in our product categories."
More new from Amber Solutions: Amber Solutions Energy Traffic Controller Energy Management Device