Amber Solutions
Energy Traffic Controller Energy Management Device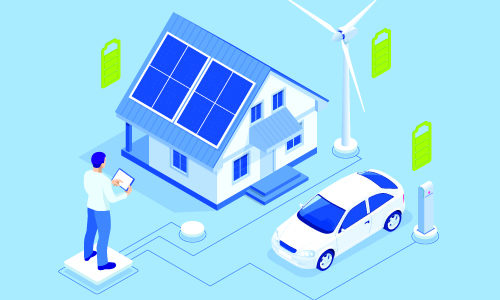 Amber Solutions has announced its solid-state based Energy Traffic Controller.
The Dublin, Calif.-based company's latest product incorporates embedded technologies that enables "on-the-fly" switching of a building's electrical sources. Amber Solutions states the Energy Traffic Controller's capabilities are built upon the company's technologies that digitally control electricity to provide property owners with state-of-the-art management of electricity.
According to the West Coast company, the Energy Traffic Controller is a small-footprint solutions that installs next to a building's circuit breaker box. The device learns a building's energy demand and available electricity sources to support autonomous source optimization.
Amber Solutions continues by saying the product delivers data such as price and stability of grid energy during peak usage hours; the availability of solar power and the status of backup battery units.
The product also enables bi-directional current regulation and adaptive line synchronization to manage multiple simultaneous input sources.
In addition, Amber Solution emphasizes that its latest product leverages the power of Internet of Things (IoT) by allowing for the use of more sensors and functions.
Moreover, the company says when the Energy Traffic Controller is used with other products from its product line, property owners can fully automate their buildings to optimize and track their energy consumption and efficiency.
More news from Amber Solutions: Are Smart Electrical Outlets, Switches & Circuit Breakers in Your Future?
Product Info:
Product Name:
Energy Traffic Controller
Manufacturer:
Amber Solutions