Will technological advancements make smart electrical panels and smart outlets and switches the next growth opportunity for integrators? Thar Casey, President and CEO of Amber Solutions, is counting on it.
Casey is a Bay Area-based serial entrepreneur who has a long track record of success with disruptive technologies. Among his previous accomplishments is a hearing device that stays in your ear for 6 months, a fingerprint sensor for smartphones, and a fetus heart monitor that is a tiny patch placed on the mother's abdomen versus other invasive procedures.
"I go after disruptive technologies versus me-too stuff," says Casey somewhat modestly. And disruptive is certainly an apt description for Casey's latest venture, Amber Solutions.
Using solid-state technology Amber Solutions aims to transform every electrical end point in a home or commercial building into a sensor-rich ecosystem for energy awareness and automation. It does this by converting today's 1950's era mechanical circuit breakers and standard electrical outlets with 21 Century technology.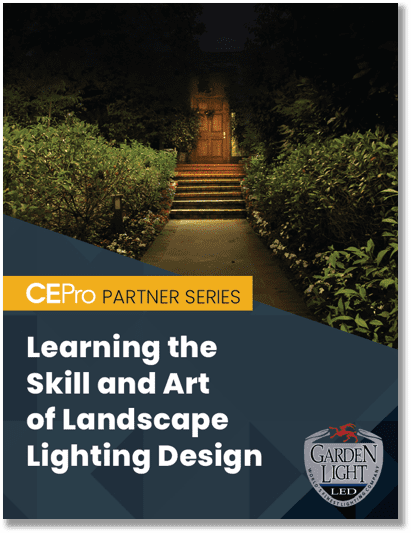 For integrators, the technology enables the home's electrical circuits, outlets and switches to be third-party home automation and smart home control systems. Amber Solution is angling for the technology to be an embedded in outlets and switches at the manufacturer level. Casey says he has agreements with some large manufacturers already, but his vision is to have it in every outlet and switch produced.
Amber Solution's intelligent, cloud-connected 15A and 20A circuit breakers fit inside conventional receptacles in a standard breaker box, so it does not require full replacement. The breakers have:
Built-in, non-sacrificial surge protection
The ability to meter down to individual outlets/wall sockets
The capability to make every power outlet an AFCI and GFCI socket
The capacity to be wirelessly reset
A 3,000x faster tripping speed for arc fault and ground fault.
At the outlet level, the company's outlets and switches have:
Embedded voice detection
On, off and dimming capability
Irregularity detection
Motion detection
Multi-factory authentication requirements
Dangerous-gas detection
Energy metering and saving capabilities
Improved Wi-Fi bandwidth
Over-current protection
GFCI and AFCI intelligence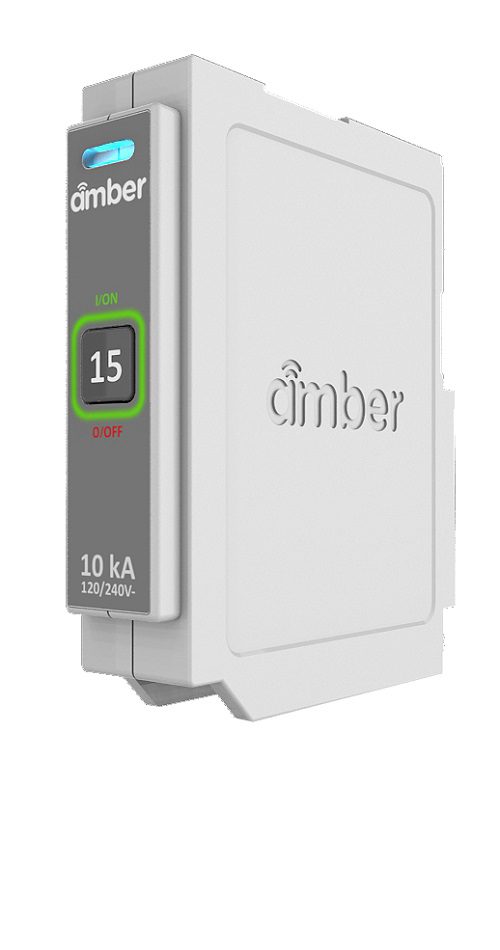 "Amber is akin to the change that took place when televisions moved from tubes to solid state; once solid-state TVs came out, no one would ever by a tube TV again. That is what can happen with solid-state technology for circuit breakers and electrical outlets. But most people don't know that the change is coming until they have seen the new technology," comments Casey, who spoke exclusively with CE Pro.
"Amber Solutions controls electricity through digital means. This is only able to be done with a solid-state solution. This is the second electrical revolution," he adds.
The company recently patented its AC/DC Enabler, which is a UL-listed and globally compatible 30mm x 15mm x 8mm solid-state digital power management and control system. The features that Amber Solutions brings to outlets (single-gang and double-gang) and breakers take line voltage technology and bring it into the low-voltage world.
"Powerline has never been fully taken advantage of," says Casey. "This technology takes the same end points in a normal 110V and 120V home and makes the basic infrastructure smart."
Amber Solutions AFCI, GFCI Trip 3,000x Faster
The solution accomplishes that by replacing the traditional power supply in an outlet with a tiny microchip board. That chip enables the "world's fastest" and more reliable GFCI and AFCI outlets, according to Casey.
Amber can push firmware upgrades to the individual switches. The technology effectively makes every outlet in the home a GFCI and it identifies exactly which outlet has tripped.
So you might ask… if it ain't broke, why fix it? What is wrong with today's mechanical breakers, outlets and switches? Today's old electrical infrastructure offer limited 3-day dimming, no monitoring of energy usage, LED flicker, electrocution risk, nuisance ground-fault and arc-fault trips, and are limited in their dimming capability with consistent drop-off below 25% and above 75%.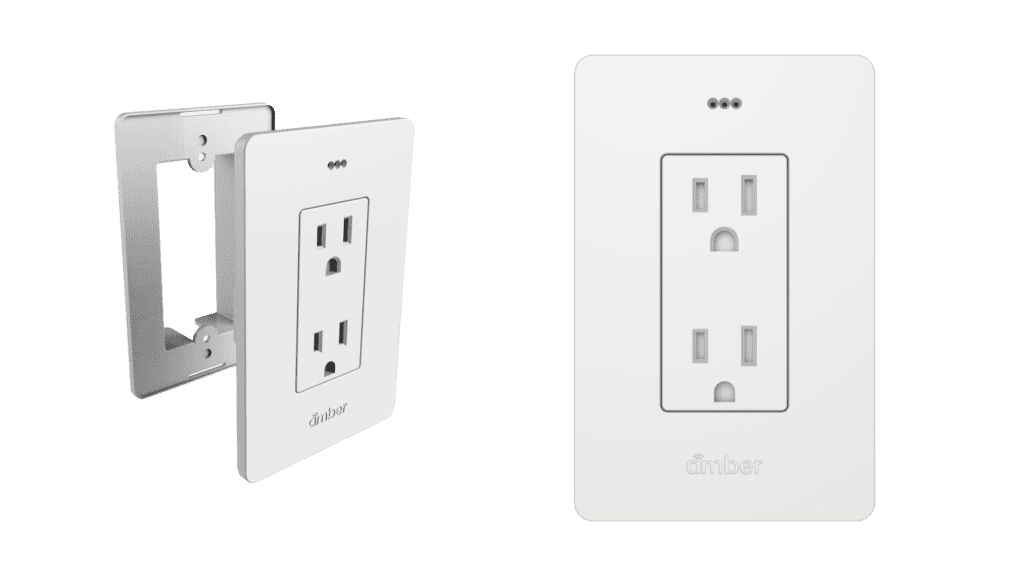 From a price perspective, today's smart switches and outlets can run between $70 and $90 apiece, much more pricey than conventional outlets and switches that are usually between from 75 cents to a couple of dollars each. In terms of the circuit breakers, you do not need to replace the every breaker to gain the smart capabilities but an select specific circuits.
"Amber performs nothing short of magic with electricity and Thomas Edison would be proud of what we have achieved," says Casey. "Solid-state control of electricity changes the rules of the game for everything – security and control systems, circuit breakers, lighting fixtures, appliances, dimmer switches — the list goes on forever. Through commercial implementations of our technologies within the existing electrical infrastructure of any building, any home or business can add IoT functionality overnight by replacing existing outlets and switches with Amber-enabled products. Manufacturers can now engineer and market powered products with far greater capabilities right out of the box."