D-Tools Releases System Integrator (SI) Software Version 15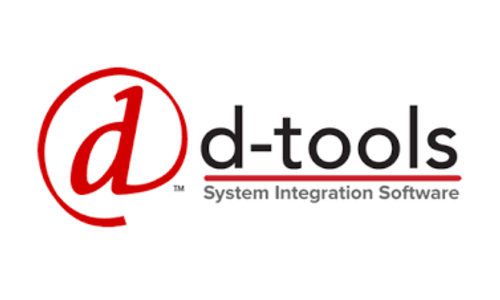 D-Tools, Inc. recently announced the availability of System Integrator version 15, which includes powerful new capabilities for its end-to-end, estimation, design, installation and service management software solution. 
"This latest release of SI allows system contractors to accurately estimate and bid large, enterprise-scale commercial projects in a fraction of the time," says Randy Stearns, CEO of D-Tools. "This new functionality is in direct response to customer requests. We are pleased to be able to help our customers kick off the new year with a tool that enables them to win more six and seven-figure projects."
The latest release, SI version 15, provides new performance-enhancing capabilities that include:
Solutions – A combination of products and multiple packages can now be created to present in a solutions-based sales approach. Often referred to as "room types", integrators can go beyond packages, which enables significantly faster estimation and a better presentation to the client for medium to large-scale projects;
Mass Update function added in the SI Project Explorer facilitates changes across projects;
New Project Wizard settings allow users to set required fields, helping enforce standardization;
Custom fields for products and projects can be re-ordered and filtered to only show fields in use, reducing clutter and possibility of error; 
Twenty additional list-type custom fields are available in projects for greater flexibility;
Ability for multiple purchase orders, tasks, service orders, and service plans to be open for editing at one time enables users to work more efficiently;
Improved color-coding capabilities for owner furnished equipment (OFE) and non-billable items throughout the SI interface, enabling users to quickly identify these items;
Additional product identification in Mobile Install, including OFE and non-billable products, improves efficiency for field technicians;
Task and Service Order reports now have options to display actual resource hours and/or timesheets from Mobile Install for more accurate project reporting;
Re-designed ribbons improve the user experience throughout the application;

Today, D-Tools says more than 7,000 residential, commercial, and security system integration companies in over 90 countries use System Integrator to improve operating efficiencies by streamlining the entire project workflow – from estimating and proposals, through system design and documentation, procurement, project management, installation, and on-going service
To share details of its latest major release, D-Tools will be hosting a free, "What's New in System Integrator v15" webinar taking place Wednesday, January 13, from 10:00 a.m. – 11:00 a.m. Pacific. Those interested in experiencing live demonstrations of SI v15 and the Q&A session to follow are invited to register here.