Comcast Announces WiFi 6E xFI Advanced Gateway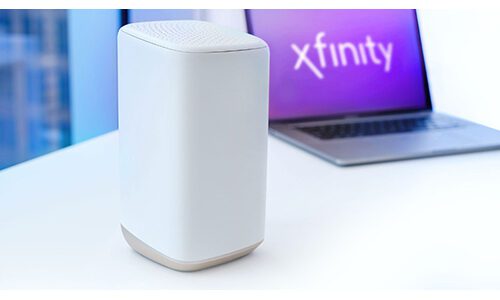 Comcast has announced its next generation xFi Advanced Gateway that incorporates WiFi 6E to offer its customers a better broadband experience with a faster, more reliable wireless connection.
Comcast's most powerful device to date, the new gateway will boost capacity in the home with three WiFi bands: 2.4 GHz, 5 GHz, and a new, 6 GHz band. Together, these WiFi bands reduce interference and increase bandwidth in the home by 3x to support the massive influx of connected devices used by consumers today. The gateway is also Comcast's first to support the speeds of the future – symmetrical Gigabit speeds – to power the most connected homes of tomorrow.
"The next generation gateway underpins our commitment to providing the best whole-home WiFi experience with the fastest speeds, ultimate control, advanced cybersecurity protection and broad coverage in the home," says Dave Watson, CEO, Comcast Cable.
"We're also making the latest advancement in WiFi available to our customers today, so their home networks are ready for all of the WiFi 6E capable devices that hit the shelves in the future."
The xFi Advanced Gateway was built on Comcast's global technology platform that enables the company to connect and entertain millions of people. The gateway will join the more than 75 million Comcast broadband and streaming devices running on this state-of-the-art platform in the United States and abroad.
The xFi Advanced Gateway will begin rolling out to customers over the coming months, starting with those subscribing to Gigabit Internet or the xFi Complete package.
More news from CE Pro: New HDR10+ GAMING Standard Unveiled at CES 2022