Access Networks Offers new Sophos Firewalls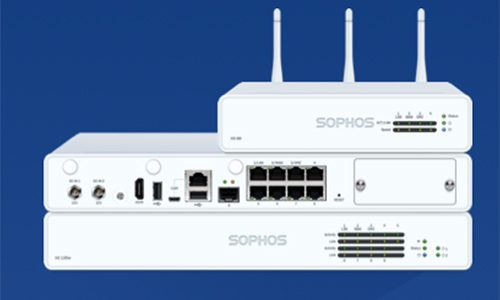 Access Networks now offers a variety of stand-alone enterprise-grade Sophos XG Firewall solutions. Originally included as a component of Access Networks' Core systems, the routers comprising the new portfolio are available unbundled for integration with any home networking system.
The Sophos router/firewall lineup includes five different models with varying levels of protection. Suggested retail prices range from $550 for an entry-level router to $2,400 for the most advanced router in terms of throughput speed and hardware capabilities. With these options, integrators can choose a router that best fits the needs of each project.
The ability to purchase a Sophos router/firewall ala carte offers integrators greater flexibility and customization of their home networking designs. Even customers with modest-size home networks can now benefit from the straightforward addition of a Sophos router and its advanced firewall protection.
"Trusting anything less than a solution with enterprise-level protection is like buying a house with a security system but leaving the doors unlocked," says Roman Rida, senior field account executive at Sophos. 
Bryce Nordstrand, CSO, Access Networks, points out, that with more people using web-based devices, the need for secure and safe Internet access is critical right now.
"As home networking demands continue to escalate and families are spending more time than ever online, the need for a safe, secure connection is critical for the protection of personal data and the performance of the home network," adds Nordstrand.
"And it's not just computers that are vulnerable. Anything that's on the network—security cameras, electronic door locks, smart TVs, and other IoT devices—can be affected. The highly acclaimed Sophos router/firewall provides the assurance that customers need, no matter how big or small their home network." 
More news from Access Networks: Hands-On: Access Networks Core Systems the Foundation of Modern Home