Yamaha Corporation of America
RX-V4A and RX-V6A 8K AV Receivers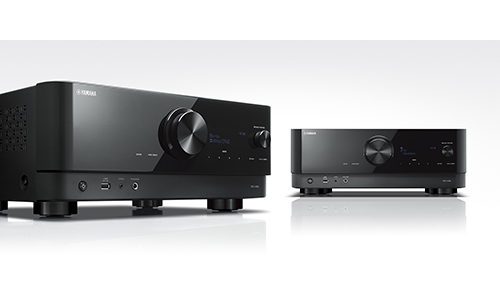 The latest Yamaha receivers have been redesigned from the ground up to provide users the newest market features. The new RX-V4A and RX-V6A support, home theater, music and gaming.
Yamaha says the new receivers specifically support 8K, HDMI 2.1 and HDR10+.
Once the receivers become available this fall Yamaha points out the RX-V6A will provide a total of seven inputs that includes three compatible 8K inputs. Yamaha comments that all four inputs on the RV-V4A will support 8K.
The receivers also offer features such as MusicCast whole-house audio options, Apple AirPlay 2, voice control options from Amazon, Google and Apple, and support for the Dolby Vision HDR format.
Yamaha notes the receivers provide the latest immersive audio processing formats such as Dolby Atmos and DTS:X. The RX-V6A adds Dolby Atmos with Height Virtualization to simulate overhead audio to deliver a 360-degree surround experience in a range of speaker configurations.
In addition, the popular electronics company says the 7.2-channel RX-V6A produces 100-watts per channel, while the 5.1-channel RX-V4A produces 80-watts per channel.
More news from Yamaha: Yamaha SR-C20A (C20A) and SR-B20A (B20A) Soundbars
Product Info:
Product Name:
RX-V4A and RX-V6A AV Receivers
Manufacturer:
Yamaha Corporation of America
MSRP:
$440 and $600