AMETEK Land
VIRALERT 3 Body Temperature Screening System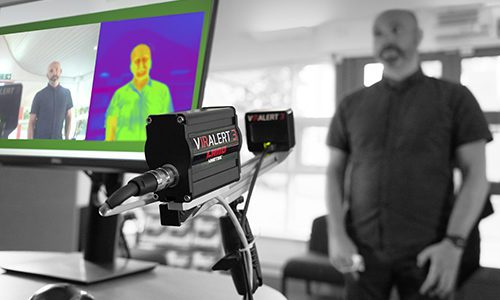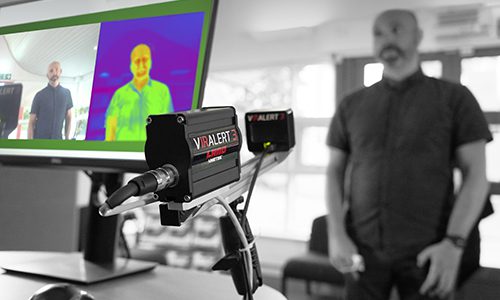 The temperature monitoring company AMETEK Land has just introduced its latest product: the VIRALERT 3 Body Temperature Screening System.
AMETEK Land states that its VIRALERT 3 Body Temperature Screening System can be used to detect diseases such as COVID-19. The company says the system provides real-time infrared thermal imaging from a safe, socially acceptable distance.
According to the company, the VIRALERT 3 incorporates a temperature-controlled reference source on a single mount. The system uses automatic face detection and it locates the best areas for temperature detection.
AMETEK Land emphasizes the system is capable of providing readings within 0.5-degrees C, then calculating core body temperatures through a rapid test procedure that's done within two seconds.
The U.K.-based company points out that integrators can install the system at the entry points of hospitals, healthcare facilities, schools, commercial properties, manufacturing plants, and other public spaces.
Developed as an easy-to-use solution, the body temperature reading system can be left to operate automatically with audible and visual alarms to alert building staff members when a high temperature is detected.
More news from CE Pro: CEDIA Expo Virtual Experience Dates Announced
Product Info:
Product Name:
VIRALERT 3 Body Temperature Screening System
Manufacturer:
AMETEK Land