ELAC
Uni-Fi Reference Line of Loudspeakers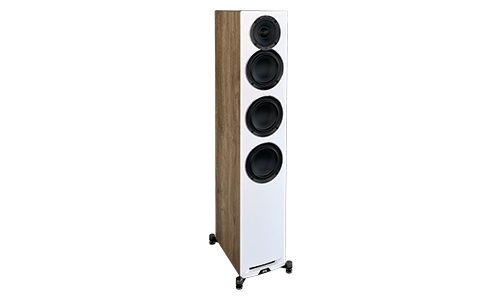 The Calif.-based audio company ELAC has bolstered its Uni-Fi line of products with the introduction of its Uni-Fi Reference line of loudspeakers.
ELAC explains that its latest product line builds upon the success of its Uni-Fi 2.0 product line through several performance and aesthetic upgrades.
Some of those improvements for the Uni-Fi Reference series include cast chassis for the concentric and bass drivers, as well as new bass and concentric drivers, enhanced bracing, new crossover designs, and updated industrial designs.
Taking a closer look at the performance upgrades ELAC says the speakers employ 4-inch concentric drivers with cast chassis that are highlighted by a wide-surround tweeter and midrange driver with large-diameter voice coils.
The speakers also incorporate new 5.25-inch and 6.5-inch aluminum woofers with cast chassis that are made with single-piece compound curvature aluminum cones.
Controlling these drivers is a new three-way crossover design that improves linearity and driver integration.
Additionally, the speakers' cabinet bracing is designed to reduce the enclosures' vibration and coloration. Moreover, the Uni-Fi Reference series speakers' front-firing ports provides integrators with more speaker placement options that include in corners or near walls.
All three products will be available in late June 2021, according to the company.
More news from CE Pro: Hands-On: Sony X1 for Projector Helps Drive VPL-VW1025ES Excellence
Product Info:
Product Name:
Uni-Fi Reference line of Loudspeakers
Manufacturer:
ELAC