Speco Technologies
A-Live Line of Streaming Multiroom Audio Products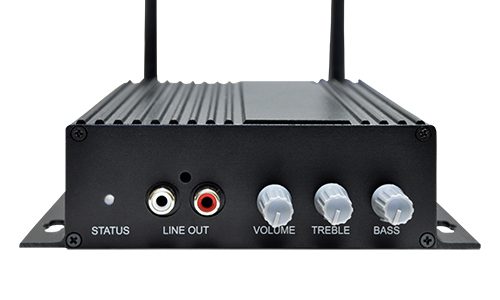 The Speco Technologies A-Live series of streaming multiroom audio components takes popular streaming services, including Spotify, iHeartRadio, TuneIn and TIDAL and bundles them together to form a turnkey system.
Speco Technologies says A-Live enables property owners to stream theses services through systems that employ multiple A-Live components to form complete multiroom systems.
The system also works with local sources such as TVs, disc players and digital files stored on portable drives.
Users can control as many as 12 devices from Speco's companion app, which is available on both the iOS and Android platform, and perform functions such as source selection and volume control.
Speco Technologies adds the line of products features two components:
The AA1 2 x 80-watt amplifier with a built-in streamer
The AS1 is a streamer that is intended for use with an external device such as a amplifier or AV receiver
Related: CEDIA Announces Election Results For 2020-2021 Board of Directors
Product Info:
Product Name:
A-Live
Manufacturer:
Speco Technologies