Sony
VPL-VW915ES 4K HDR Laser Projector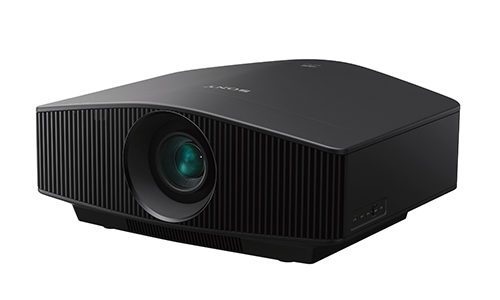 At the upcoming CEDIA Expo Virtual show Sony will debut several projection products that include the VPL-VW915ES, the VPL-VW715ES and the VPL-GTZ380.
Sitting in the middle of these new products, the VPL-VW915ES replaces the VPL-VW885ES projector, and it includes Sony's X1 for projector processing technologies.
The laser-based 4K with HDR projector features the company's Dynamic HDR Enhancer technology that analyzes images scene-by-scene to deliver detailed levels of higher contrast content when viewing HDR-enabled video.
Sony points out the VPL-VW915ES projector also incorporates its Digital Focus Optimizer technology that improves focus level by compensating for the optical degradation of the lens.
Additionally, the new Sony projector includes the company's Reality Creation technology. Powered by the X1 for Projector processing technologies, Reality Creation analyzes each scene within a video to add detail and texture. Sony says the technology is capable of upscaling 2K content to a 4K resolution and it is "optimized" to reproduce "real-world" textures.
More news from Sony: Sony Explores AI, 8K & Gesture Control for CI Channel
Product Info:
Product Name:
VPL-VW915ES 4K HDR Laser Projector
Manufacturer:
Sony
MSRP:
$20,000