SME Distributed by Bluebird Music
Model 6 Turntable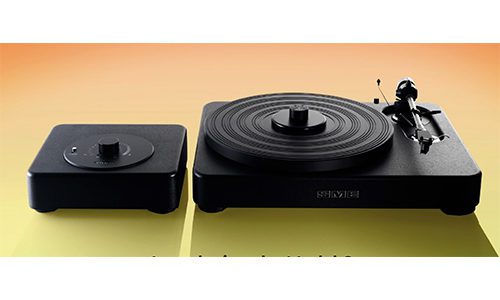 Going back to the golden days of home audio back in the 1970s SME was an aspirational brand. Fast forward to 2020 and the company has just announced its new Model 6 turntable.
Distributed in America by Bluebird Music, the latest SME turntable is said to utilize the same level of engineering that have made the brand's products sought after by audiophiles.
According to Bluebird Music, the Model 6 turntable is designed to serve the audiophile market as a more affordable analog solution.
The turntable features a CNC-machined high-density polymer resin chassis that is said to provide high mass and a small footprint. The Model 6's main bearing, spindle and pulleys are also said to meet the same standards as the rest of the SME product line.
Bluebird Music points out a separate unit speed control box provides electronic speed control for the turntable, and the Model 6's tonearm is an updated version of the brand's M2-9 unit.
The tonearm is finished in a black chrome finish to match the turntable, and Bluebird Music notes the tonearm is compatible with moving magnet (MM) and moving coil (MC) cartridges ranging in weight from 2 grams to 12 grams.
More news from CE Pro: Bob Archer's 2020 Products of the Year
Product Info:
Product Name:
Model 6
Manufacturer:
SME Distributed by Bluebird Music
MSRP:
$8,995