Legrand
Smart Outdoor Switch with GFCI and Smart Outlet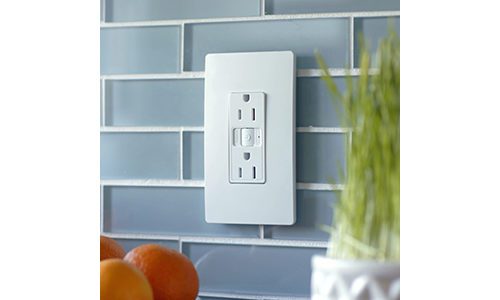 Taking note of the latest consumer trends, Legrand has announced its new Smart Outdoor Switch with GFCI and Smart Outlet products.
Legrand says that its latest products were developed to provide homeowners with a choice of easy-to-use smart home solutions that complement their daily activities.
The Outdoor Switch with GFCI allows homeowners to control outdoor lights or other devices from anywhere with the safety of GFCI technologies.
According to Legrand, the GFCI-enabled outdoor switch can be used within commercial and residential environments to control outdoor lighting such as holiday lights. The product offers options such as scheduling to activate power at specified times and automation capabilities.
The Smart Outlet is said to be a simple product that delivers smart functions to regulate devices such as lamps or other small devices.
Legrand points out the Smart Outlet uses less energy than traditional outlets to provide homeowners with the energy savings they seek from modern electronics solutions.
More news from Legrand: Steve Durkee Named President of Legrand AV
Product Info:
Product Name:
Smart Outdoor Switch with GFCI and Smart Outlet
Manufacturer:
Legrand
MSRP:
https://www.legrand.us