Remee Wire & Cable
Category 6A Network Cables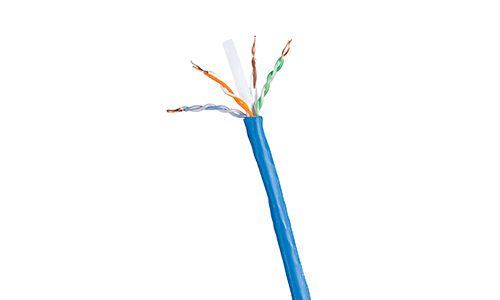 It doesn't matter how good someone's router is, or how well designed their control system is, if the infrastructure doesn't perform, entire systems will suffer. Addressing these issues is the newly announced Remee Wire & Cable Category 6A cables.
Remee Wire & Cable says that its new Category 6A cables provide professional integrators with a smaller diameter solution that delivers several benefits.
Some of those benefits include cable management and cable handling, while providing 10 Gigabits per second of throughput.
The Florida-based cabling company says the Category 6A cables nominal outer diameter is just .255 inches, which is 80% of the size of its previous-generation product, and the cable is also 20% lighter.
Remee states a 1,000-foot reel of its new Cat 6A cable weighs just 35 pounds, and because of the cable's smaller diameter, its requires less space within conduits and cable trays.
According to the company, the 23AWG cables with solid copper conductors support applications such as PoE+, PoE++ and 4PPoE.
More news from CE Pro: 9 Products in NHL Star Kris Letang's New Smart Home
Product Info:
Product Name:
Category 6A Cables
Manufacturer:
Remee Wire & Cable