Next Level Acoustics
Fusion Frame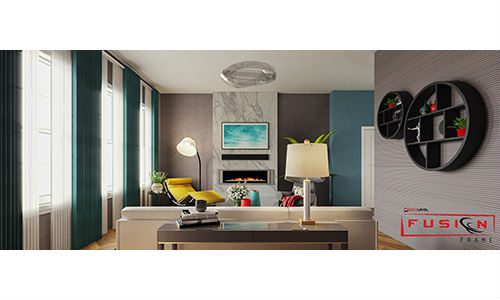 The Next Level Acoustics Fusion Frame is a stylish and functional solution that is designed to complement Samsung's The Frame video system.
Featuring a depth of just 1.75 inches, the latest product from Next Level Acoustics incorporates the company's 4.5-inch aluminum-convex cone drivers and rare-earth neodymium motor system designs to enable the speaker system to produce high levels of sound quality.
The lifestyle speaker system also features flipped-speaker terminal cups for easy cable management, and a choice of black or white finishes.
Next Level Acoustics adds the Fusion Frame can also be ordered with custom finishes to accommodate the product's integration into a range of home interiors.
Moreover, the Fusion Frame is also available in a choice of sizes that include 43-, 49-, 55-, 65-inch stereo versions, and 55- and 65-inch LCR versions.
Related: TechTalk: Harman Explains Proper Speaker and Subwoofer Placement
Product Info:
Product Name:
Fusion Frame
Manufacturer:
Next Level Acoustics