Leviton
Decora Smart Wi-Fi Tamper-Resistant Outlet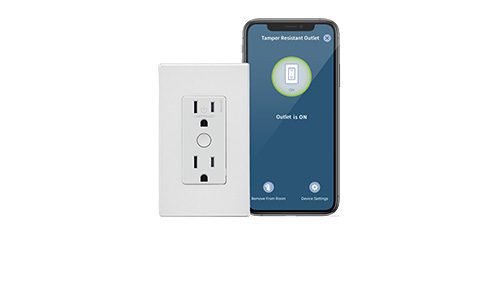 Adding to its line of Decora Smart Wi-Fi product family, the newly announced Leviton Decora Smart Wi-Fi Tamper-Resistant Outlet is now available.
The new Decora Smart (part number DW15R) allows homeowners to turn lamps and other appliances on and off that are plugged into the top outlet.
Leviton explains that its latest product works with its companion My Leviton control app, and it provides voice control options via Google Assistant or Amazon Alexa.
Through the use of the My Leviton app users can customize the outlet's settings. Some of the features that homeowners can tailor to their specific needs include displaying load status, lighting the LED to locate the Wi-Fi outlet in dark rooms, or keeping the LED light off in rooms such as bedrooms.
Leviton points out the outlet does not require a central controlling hub unit, and integrators can set it up with the free IFTTT service to create an IoT system for a smarter home experience.
More Leviton Decora Smart product news: Leviton at CEDIA Expo: Smarter Wi-Fi Devices, Embedded Alexa Support
Product Info:
Product Name:
Decora Smart Wi-Fi Tamper-Resistant Outlet
Manufacturer:
Leviton