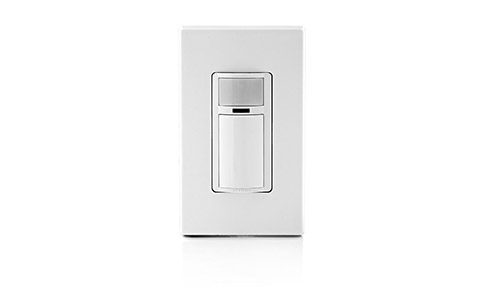 The large, global manufacturer Levition has introduced a new line of Decora motion sensors.
The Melville, N.Y.-based company says that its latest series of products provide homeowners with the ability to manage their lighting and motor loads with accurate detection and switching.
Levition explains the Decora occupancy and vacancy motion sensors offer integrators flexible single pole or three-pole or three-way installation options, wiring with or without a neutral conductor, and slim mounting profiles.
According to Levition, the motion sensors also incorporate state-of-the-art technologies, including passive infrared (PIR) detection to monitor a room through a segmented lens. The products also include automatic-on and manual-on models to provide whole-home functionality for bathrooms, hallways, basements, garages, pantries and walk-in closets.
Leviton motion sensors can also replace standard switch and control LED, CFL, incandescent, halogen, magnetic low voltage and electronic low voltage lighting loads, and motor loads.
In addition, the products offer delayed "off" times that can be set for a minute, five minutes, 10 minutes or 20 minutes.
Moreover, the occupancy and vacancy sensors employ customizable settings for ambient light levels to help conserve electricity by ensuring the lights will not turn on if there is light in the room.
More news from Leviton: Leviton Decora Smart Wi-Fi Fan Speed Controller
Product Info:
Product Name:
Decora Motion occupancy and vacancy sensors
Manufacturer:
Leviton