Legrand AV
Performance Series HDMI Cables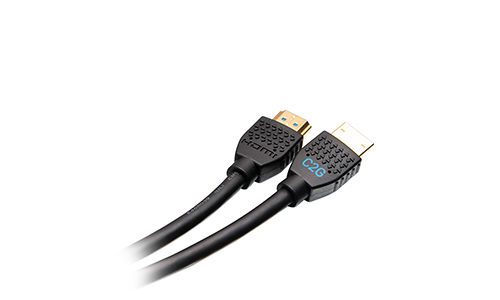 C2G, a Legrand brand has just introduced its new Performance Series of HDMI cables, and a newly refreshed line of HDBaseT extenders.
Cables to Go (C2G) says that its latest products support its existing connectivity products to enable professional integrators to address a range of installations.
According to the company, the C2G Performance Series of HDMI Cables are fully tested on the production line to help ensure the products meet C2G standards. The cables' jackets are also rated for their highest respective spaces for installation, including in-wall and plenum versions.
C2G points out the Performance Series of HDMI Cables also incorporate connectors with molded grips on all sides to help make the cables easy to handle. C2G also notes the gripping connector shell provides twice the port retention of a standard connector to reduce the possibility of an accidental disconnect.
Additionally, the cables come with a lifetime warranty.
Taking a look at the HDBaseT extenders, C2G comments the products support 4K resolutions up to 130 feet over a single Cat-6 cable. Each transmitter and receiver are powered by a single power supply on one end of the solution to eliminate the need for multiple power supplies.
More news from Legrand AV: Steve Durkee Named President of Legrand AV
Product Info:
Product Name:
Performance Series HDMI Cables
Manufacturer:
Legrand AV