JBL Professional
IRX Series Portable PAs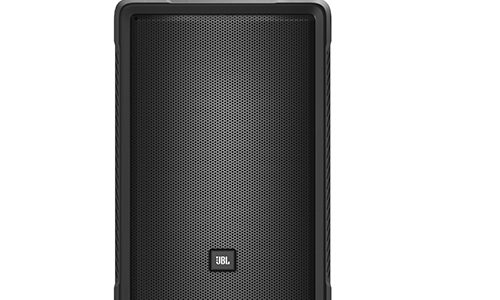 Starting the new year off quickly, JBL Professional has introduced its new IRX Series of portable PAs with Bluetooth.
JBL Professional says that its new IRX Series of Portable PAs can be used by everyone from musicians, to fitness instructors and presenters in place of larger, more costly systems without compromising performance.
The product line offers a choice of two models: The 8-inch IRX108BT and the IRX112BT.
JBL Pro states the IRX Series of products incorporate features that include wireless Bluetooth connectivity for use with smart devices, computers and other components; the products also include EQ presets, one-touch ducking and automatic feedback suppression.
Some of the PAs other features include two combo inputs, and an XLR loop-out provide professional integrators with a choice of system connectivity options.
The IRX108BT provides a frequency response of 54Hz to 20kHz, and the IRX112BT provides a frequency response of 53Hz to 20kHz.
In addition, the IRX108BT weighs just over 17 pounds, while the IRX112BT weighs a shade over 27 pounds.
Related content: JBL Professional DSi 2.0 Series Cinema Amplifiers
Product Info:
Product Name:
IRX Series
Manufacturer:
JBL Professional